Become An Affiliate And Receive

30% Commission

On Every Program Purchased And On All Recurring Purchases!
The Best Part Is… 72% Of Customers Who Purchase A Program Go Onto To Purchase The Next Level Progression Program AND 50% Of Customers Purchase An Additional Add-On Program.
Here's Why Becoming An Affiliate With Fitness Freedom Athletes Will Bring In A Stream Of Revenue And Happy Leads…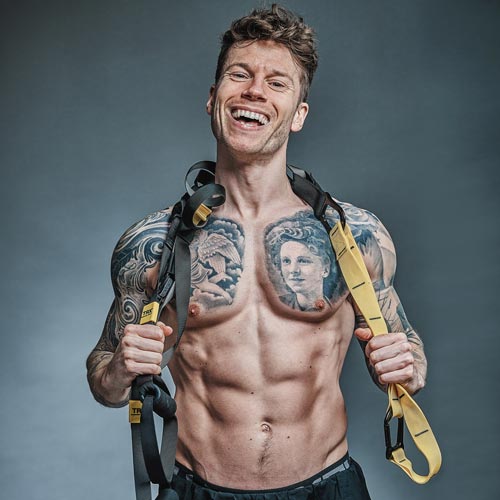 You're partnering up with me, Adam 🙂 (Founder of Fitness Freedom Athletes). The Programs and clients who use them are my life's passion. I make sure they are the best out there and will always be on hand to help you with any questions or direction.
You get free access to a Program of your choosing. Benefit from all the workout guidance, nutrition, mindset, and performance coaching yourself. And know what you're offering to your audience is of high value that can change their life.
Applies to all Programs, even the high value 12-week transformation 1-1 coaching Program with me.
Thousands of current members and positive reviews. It's a growing year on year platform!
"If This Opportunity Sounds Good To You, Click The Button Below To Sign-Up, Team-Up, And
Start Earning Revenue Today!"
(Over 400 articles and posts on nutrition, mindset, performance, and TRX suspension training, bodyweight, and resistance band exercises and workouts!)
The boring but necessary disclaimer: Adam Atkinson Founder of Fitness Freedom Athletes is not a doctor or registered dietitian. The contents of this website and it's Programs should not be taken as medical advice. They are not intended to diagnose, treat, cure, or prevent any health problem - nor are they intended to replace the advice of a physician. Always consult your physician or qualified health professional on any matters regarding your health. Use of the information in this website and Programs is strictly at your own risk. Adam Atkinson will not assume any liability for any direct or indirect losses or damages that may result including, but not limited to, economic loss, injury, illness or death. All documents included or exchanged between Adam Atkinson and the Client are the intellectual property of Adam Atkinson and Fitness Freedom Athletes and are not to be copied, sold, published, posted, or redistributed either in part or in full without Adam Atkinson's written consent. All violations will be prosecuted to the fullest extent of the law.
Copyright © 2023 Fitness Freedom Athletes - All Rights Reserved