Unsure which Program is right for you?  
Hear reviews from busy dads, mums, grandparents, professionals, retirees, athletes, business owners, students, entrepreneurs…
Lindsey
"10Lbs down and a lifetime of happiness to go!"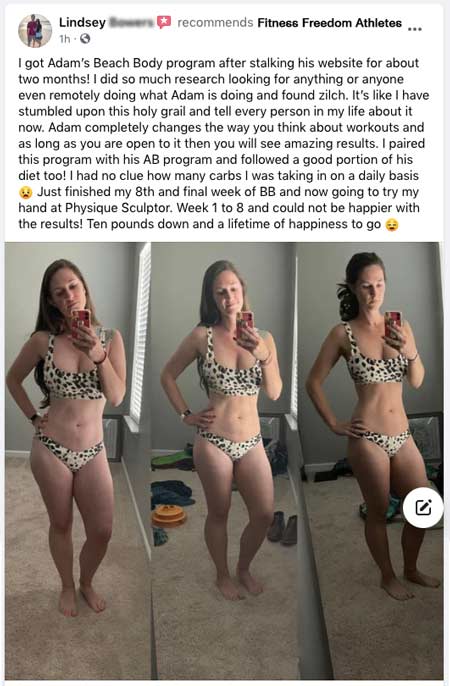 Wes Siler
(Outside Magazine Journalist)
"Bigger shoulders, toned legs & visible abs after 8 weeks!"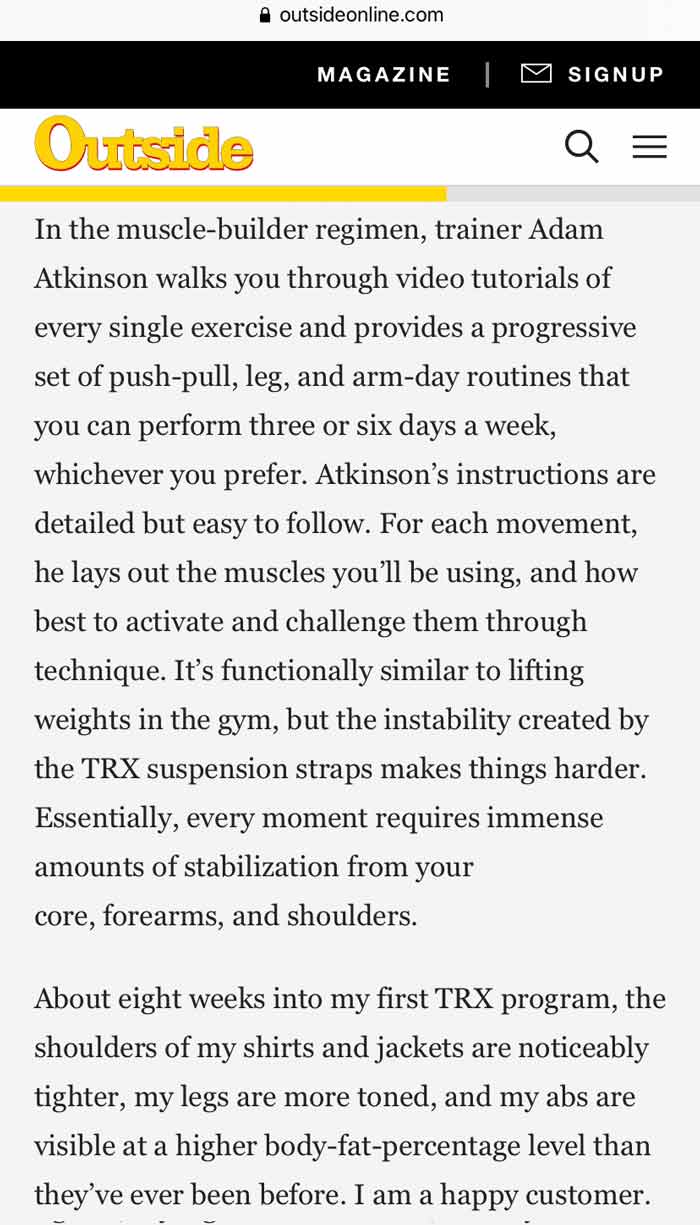 @thewolf_atx (Reddit)
"The beginner Program is fantastic. It is so much better than any other Program I found out there"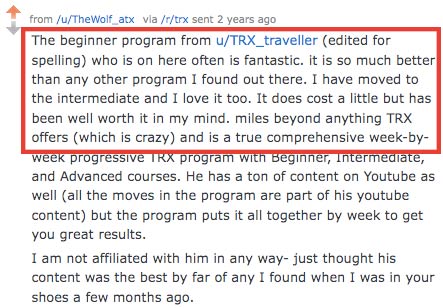 Ruben
"Not even TRX themselves hold a candle to you when it comes to putting a training regime together"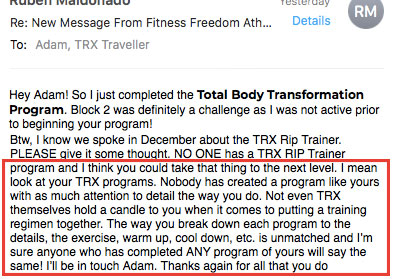 …there are lots more to come!
Let's take a quick break with two

testimonials

from Ben & Dave…
For the past year I've been applying Adam's TRX plans to my life and now they are a key pillar in my health and fitness routine. Prior to "TRX Traveller" there was Yoga, Kickboxing, HIT classes, and occasionally the gym; all of which goes out the window when you travel regularly. Travelling abroad, for business or leisure, means new routines, unpredictable hours, and the potential for dinners, albeit tasty, that are miles away from what your body needs.  All of which can really set you back health wise. To date, I've used my TRX and Adam's plans across many countries: the United States, Brazil, South Africa, Saudi Arabia, and many others. In all instances I've managed to either maintain, and / or, reduce any possible decline in fitness. No one is perfect after all!
Whether you travel or don't, the point is this. Exercise needs to be easily accessible, as well as guided by positive and well informed people like Adam. From the get go, Adam has answered all my questions, some annoying and obvious I'm sure, with cheerful and supporting information. The plans themselves are comprehensive and leave you feeling like you've really worked out the whole body (including muscles you didn't know you had). Eventually you don't need to refer to the plans, you just remember. I now rope friends and family in to joining me for workouts wherever I go, and this is why I am now writing this review. I cannot stress enough how much I appreciate and benefit from The TRX Traveller. Wherever and whoever is reading this, I'll say this. There are aesthetic gains to be had for sure, but there is also the chance to maintain a fitness routine in the most unpredictable moments. To feel solid wherever you go, mentally and physically.
I'd say it's a perfect tool for a good life. Cheers mate.
Adam's workout plan transformed my cycling ability. From my initial consultation (sounds a bit formal, it was more of a matey chat about my goals and lifestyle) he created a leg routine to build my power and endurance, as well as core and balance sets to improve my strength and  joint support to help prevent injury.
This was my first year of amateur crit racing, and within just 3 months I went from mid-pack to podium (no BS) and earned enough points to move up a cat.
Adam was there throughout, adapting my plan along the way as my strength improved. And the best part was not needing to even look at a gym – the TRX allowed me to workout wherever and whenever I could; inside or outside. Genuinely cannot recommend this guy enough.
…and here are some individual Program reviews left by clients on this website…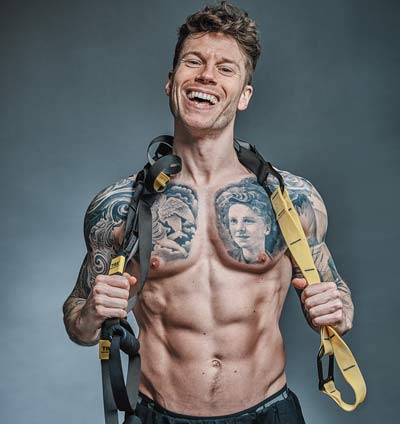 That's Right... It's Just Me!
I love helping people and absolutely love the Fitness Freedom Athletes community...
I get the pleasure of helping to change people's lives within the community and I have enormous gratitude and endless energy for it.
So, if you do decide to grab a Program and join the Fitness Freedom Athletes Community... you won't be dealing with any call centres, bots, or assistants...
I'll personally be helping and supporting you in every way I can!
Drop me an email anytime if you're unsure about your fitness journey, I'd be happy to offer advice - adam@fitnessfreedomathletes.com
Here's to your Fitness Freedom!
Coach Adam aka TRX Traveller
- FREQUENTLY ASKED QUESTIONS
Hide
I'm new to using a TRX or Band, where shall I start?
First up, welcome! Out of all the millions of websites out there thank you for visiting this one. Secondly, your interest and motivation will change your life. It did for me and thousands of fitness freedom athletes in our community of all ages.
The best place to start would be with the Beginner TRX Total Body Transformation Program. It's the most popular Program and will teach you the effective muscle-centric TRX technique to transform your body and begin your life-changing journey.
If you're seeking a resistance band Program, get stuck into the Band Muscle Toning Program which is for beginners/intermediates to learn the band muscle-centric technique and transform their body with just one resistance band.
Do you have any training courses or Workout Programs?
There are so many 'scammers' online, how can I trust you?
I guess at first, you shouldn't. Trust is built and earned over time. Check out my reviews and success stories so you can get a better understanding of what I am about and who I help.
Or stalk me on social so you can see that this is my passion and mission in life:
Where are you based?
I am mainly based in London, UK. But I love travelling, specifically backpacking our beautiful world and experiencing other cultures... So most likely I may be based on the side of a mountain or little beach hut. Perhaps I'll even meet you in person at some point… That would be just awesome!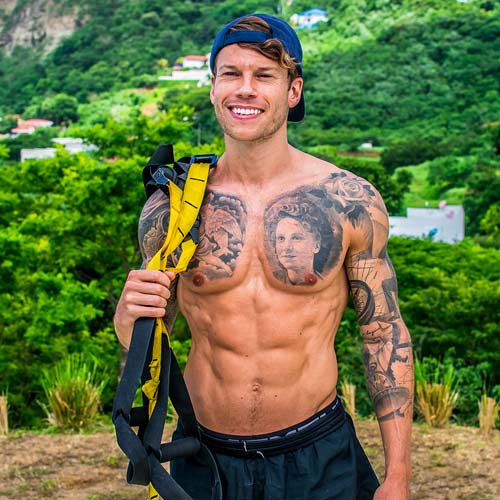 Got Any Questions Or Need Some Advice?
(Over 400 articles and posts on nutrition, mindset, performance, and TRX suspension training, bodyweight, and resistance band exercises and workouts!)
The boring but necessary disclaimer: Adam Atkinson Founder of Fitness Freedom Athletes is not a doctor or registered dietitian. The contents of this website and it's Programs should not be taken as medical advice. They are not intended to diagnose, treat, cure, or prevent any health problem - nor are they intended to replace the advice of a physician. Always consult your physician or qualified health professional on any matters regarding your health. Use of the information in this website and Programs is strictly at your own risk. Adam Atkinson will not assume any liability for any direct or indirect losses or damages that may result including, but not limited to, economic loss, injury, illness or death. All documents included or exchanged between Adam Atkinson and the Client are the intellectual property of Adam Atkinson and Fitness Freedom Athletes and are not to be copied, sold, published, posted, or redistributed either in part or in full without Adam Atkinson's written consent. All violations will be prosecuted to the fullest extent of the law.
Copyright © 2023 Fitness Freedom Athletes - All Rights Reserved