1 Resistance Band Curl Technique for THICKER BICEPS. Why thicker? We're aiming to develop the outer bicep muscle. The long head. This gives the arms a fuller and more developed look at rest….
… The short head (smaller bicep muscle) does this when flexed.
KEY FOCUS POINTS
CONTRACT THE TRICEP…
at the bottom of the movement. This lengthens the bicep meaning we take the muscle through a full range of motion.
When one muscle contracts, the opposing muscle lengthens. This can be applied to many TRX exercises for better form.
TWIST PINKY UP AT THE TOP
Supinate (twist) the wrist at the top so the pinky comes up and thumb goes down. **Refer to vid 13 secs in**
Again, this is taking the muscle through it's full range of motion. The bicep doesn't just elicit up and down. It's also rotation of the wrist….
…AND THEN SQUEEZE SUPER HARD
at the top. With he twist of the wrist it will allow a stronger peak contraction of the bicep muscles and top squeeze.
We bring in the shorter head at this point, the bicep peak (the bathroom mirror flex muscle)
So SQUEEZE IT SUPER HARD!
TEMPO⁣:⁣⁣⁣⁣
4 sec downward phase⁣⁣⁣⁣
0 sec pause at bottom⁣⁣⁣⁣
1 sec contraction upward phase⁣⁣⁣⁣
2 sec super hard squeeze at the top⁣
8-10 reps, then do partials to failure. 3 sets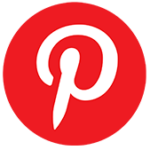 Pin this post for later…