It's not about TRX'ing more, it's about TRX'ing better. Better mindful intent, isolation and muscle-centric TRX technique. Let's look at 2 key basic technique points for the TRX Chest Press:
💪 TRX Technique Basic 1: THE STRETCH
At the bottom, get those elbows back and stretch the chest muscles out. 🎥 Refer to vid 19 secs in
Stay here for a second and feel that stretch, no bouncing.
💪 TRX Technique Basic 2: ELBOW TO ELBOW SQUEEZE
At the top, don't bring the hands together. As the arms straighten out…
Focus on pushing the elbows together to initiate a powerful squeeze of the chest muscles…
And keep the hands outside of shoulder width. 🎥 Refer to vid 25 secs in
Imagine trying to nip a pen between the chest muscles.
Don't push the hands together, push the elbows together.
Stay here SQUEEEZE and contract those chest muscles violently for 2 seconds.
👨🏼‍🏫 Why do we not bring the hands together inside shoulder width?
This takes the load and tension away from the chest muscles and onto the front shoulder muscles.
💪 SETUP
Lock shoulders back and down, and keep them there.
Stay safe stay healthy!
💪 #trxtraveller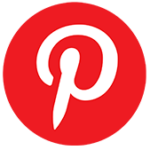 Pin this post for later…