20 Foods I Consume Daily for Optimum Health & Performance. I try to consistently eat these foods everyday, if not every other day, for the below benefits and have found them to be available across most continents.
Before I dive in I want to be fully transparent…
I'm not a nutrition specialist, nutrition coach, registered or affiliated with any nutrition brand, supp or food.
The below information* is purely my own opinion, which I follow wherever in the world I am living, travelling or TRX'ing and formulations based upon these 4 traits:
The 20 Foods I Consume Daily for Optimum Health & Performance and why are just below…
Learning
From having an unquenchable thirst and obsession in health and fitness, wanting to learn all there is to know so I can advance in the fastest and most natural way.
The inspirational people (who I believe are at the top of the health and fitness game ) that I have learned from over many years.
They are referenced in the 'Resources and Recommendations' section in my Programs (Along with further reading and links.)
Experience
In spending and wasting A LOT of money on supplements over the past 15 years.
I've tried, tested, failed and then advanced in the pursuit to look and feel great.
Lots of muscle, little fat, quality strength within the realms of functional fitness and a high degree of cardiovascular fitness have been my main goals.
I've been conned and suckered into every bull sh** advertising claim there is.
It wasn't until I started learning and researching with practical application rather than simply 'believing' that my fitness goals rocketed.
Application
I've used the recommendations that we're about to get into for the past 6+ years.
And for those past 6+ years I've seen the greatest advancement in my own personal fitness and well-being along with my clients.
Passion
I'm in the best shape of my life, both physically and psychologically, after discovering the HUGE fitness possibilities achievable anywhere with a TRX.
It's now my mission and passion to help people gain fitness freedom and achieve their fitness goals absolutely anywhere using a TRX and the correct nutritional knowledge.
All-in-all I simply want to help people not make the same mistakes that I made
(those mistakes got me no- where other than wasting money and time)
and to live a health and fitness loving life in a body they've been able to develop and maintain anywhere of which they are proud of.
Hopefully you'll find some little nuggets that will help you towards your health and fitness goals!
I'm right here @trxtraveller if you ever want to chat some more. Right, let's get to into it…
20 Foods I Consume Daily for Optimum Health & Performance
The links to brands/items are my ideal, most economical and trusted for when I can get them.
If not I look for locally sourced, organic wherever I am in the world.
I try to consistently eat these foods everyday, if not every other day, for the below benefits and have found them to be available across most continents:
Blueberries: Anthocyanidin flavanoids (that give them their colour) promote brain health.
Beetroot: High in iron for energy and known as the blood cleanser for its powerful all-round nutrient properties
Chard or spinach or bok choy: High in potassium to balance out sodium levels in the body. A good balance of sodium to potassium is key for all cellular activity, especially muscle building.
Red pepper: High in Vitamin C.
Garlic: Antiviral and antibacterial.
Avocado: Healthy mono-saturated fats.
RAW Almonds: Alkaline forming nut, full of calcium and magnesium – essential for muscle contraction.
Pumpkin Seeds: The richest nutrient profile of ALL seeds.
Kiwi: Highest fiber (if you eat the skin, which I do) and vitamins C, E, K content of any fruit.
Sauerkraut: Highest natural form of Vitamin C available, also supplies good gut bacteria for digestion.
Dark Chocolate (80% RAW cacao organic): Double the antioxidants of any fruit or vegetable. It can drive up HDL and control LDL from the flavanoids it contains.
Chia Seeds: High in fiber, provides much less bloating through digestion than other seeds can cause.
Fish (salmon, white): High in selenium and zinc, salmon for omega-3. High quality source of amino acids.
Whole egg: Healthy mono-saturated fats, high quality amino acids, fat-soluble vitamins: A, D, E, and K in yolk.
Ginger: Helps absorb gas from foods when on a high protein and veg diet.
Apple Cider Vinegar: I use this brand, it's the first thing I consume in the morning. Balances PH levels and greatly improves the gut's ability to absorb nutrient throughout the day.
Psyllium Husk: I use this brand, a high amount and good quality, natural fiber to aid digestion.
Himalayan Pink Salt: I use this brand. 1/4 – 1/2 tsp daily for its high mineral content and to aid cellular nutrient up-take.
Cinnamon: 1/2 tsp spread out daily helps balance insulin levels and improve insulin resistance.
MCT Oil: I use this MCT Oil metabolized immediately by the liver and requires no digestion. It is an instant source of energy and brain food.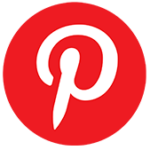 Pin this post for later…