If a TRX claims 1st place as a tool to exercise anywhere, a resistance band is hot on its heels at 2nd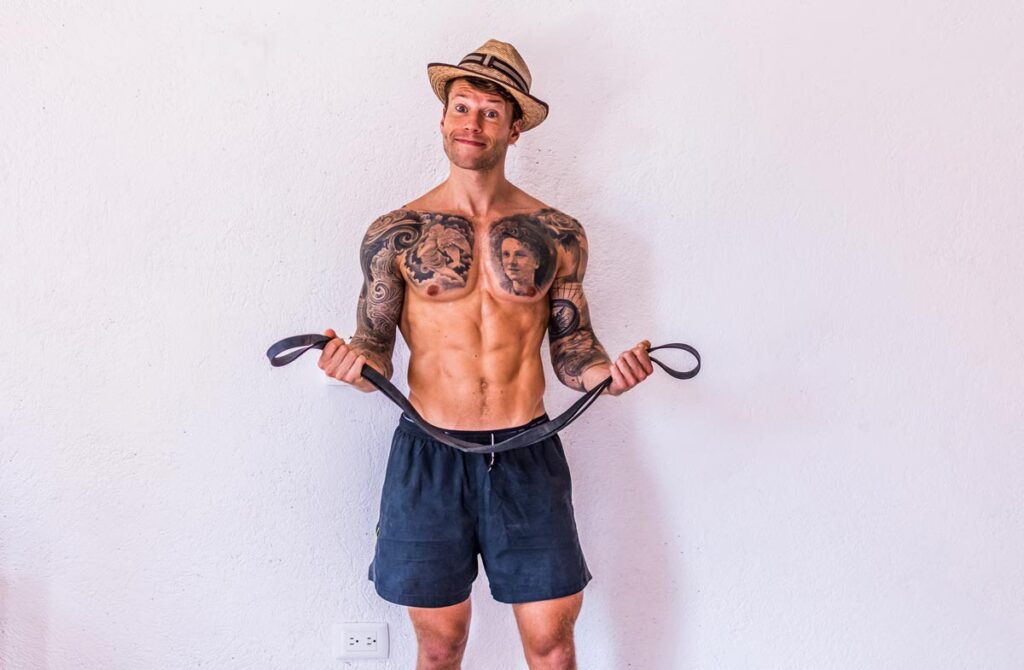 Total body workout within a 1m squared space, anywhere.
From wrapping it across your back and under your hands for tension hold press-ups. Or under your heels and over your traps for squats. There's very few muscles you can't target with a band
Light weight and portable
This easy level band weighs in at 2kg with a breaking tension force of over 50kg. That's a lot applied force weight achievable for something that can be wrapped around your bag to strap hiking poles or a water bottle to
Time under tension
'The pump' is thrown around a lot in the fitness word and rightly so. Forcing lots of blood, water and nutrient into those muscles during exercise is beneficial. When using a band to exercise the tension through a ROM is constantly building along the strength curve to the very top contraction, meaning a large intensity of peak contraction can be applied and thus a greater pump.
Do you want to develop a strong, stable and lean core at home, in the garden, when travelling
? That's exactly why I created the TRX Core Developer Program link to it is right here