3 Small Daily Mindfulness Hacks That Make a Big Difference. And what to expect from doing them.
1. NASAL BOX BREATHING MINDFULNESS 5 MIN MORNING ROUTINE
Wake-up, go to the toilet, re-hydrate and then try 5mins of nasal box breathing:
Get comfy and close eyes. Breath in through the nose for a count of 5 seconds. Hold for a count of 5 seconds. Breath out through the nose for a count of 5 seconds. Repeat.
Visualise a ticker in your mind counting the time.
Allow thoughts to come, accept them, thank them and let them go again. Always bring yourself back to the counting ticker.
2. MINDFUL NASAL BREATHING WHEN WALKING
Close mouth and place tongue to roof of mouth for jaw stability
Breath in through nose for 7-10 seconds then out through nose for 7-10 seconds. Repeat. (10-15secs intermediate, 15-25secs advanced)
Along with the mindfulness benefits listed on the next slide, it will also challenge and improve the cardiovascular system.
It's an easy way to make a flat walk more challenging –
3. MINDFUL NASAL BREATHING WHEN WORKING
Question yourself when working…
Am I breathing through my mouth (warrior mode/stressful situation mode/sympathetic nervous system/carbohydrate energy pathways)
Or am I breathing through my nose (budha mode, calm situation mode , para-sympathetic nervous system/ fats, thus keytones for brain fuel, energy pathways)
WHY DO THESE AND WHAT TO EXPECT?
Daily mindfulness nasal breathing checks can help stimulate various dormant neurological creative pathways in the brain
Mindfulness can help with coping under stressful or anxious situations better throughout the day. It helps ground the body and mind at the very start of the day, beginning on a calm, buddha mode foundation.
Nasal breathing regulates oxygen and nitrous oxide more efficiently in the blood than mouth breathing. A better regulation consists of a better overall blood flow. Meaning oxygen and nutrient uptake within cells comprising the organs, muscles and brain is much more efficient. Most importantly, efficient nitrous oxide regulation means …
… the body shifts into its parasympathetic nervous system mode (budha mode). Buddha mode encourages the body to utilise fat burning pathways for energy. Fat breakdown releases keytones (where the keto diet got its name from). Keytones are rocket fuel for the brain. The brain works better on keytones than carbs as a fuel source. Less brain fog, sharper, more reactive.
The heart responds to Nitrous Oxide levels in the blood by lowering blood pressure. Gut digestion is better as overall regulation of digestive enzymes are balanced. There's many more benefits, this little fact sheet covers a few more of them with the science behind how/why: https://www.lviglobal.com/wp-content/uploads/2017/06/NitricOxideMouthBreathing.pdf
Overall, mindful nasal breathing practiced daily is correlated with bringing calm and serenity to oneself.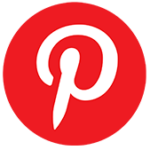 Pin this post for later…