Check 1
Start every exercise with ONLY the target muscle.
Create tension in the working muscle BEFORE initiating the exercise movement to ensure this.
Check 2
Don't pause/rest/hang at the top or bottom of a rep.
Our body will try to take the easy way out and rest way before the muscle is tired.
Like a petrol warning light, there's still plenty left.
Check 3
Shorten every muscle to its MAX! In other words… THE SQUEEZE!
No squeeze face no gain
Check 4
Maintain posture as much as possible. STAND PROUD = Chest tall and chin in.
Check 5
The rep number is a guide, not the main focus.
The MAIN focus is always internal on the specific muscle we are targeting.
Place your mind inside the muscle.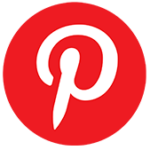 Pin this post for later…