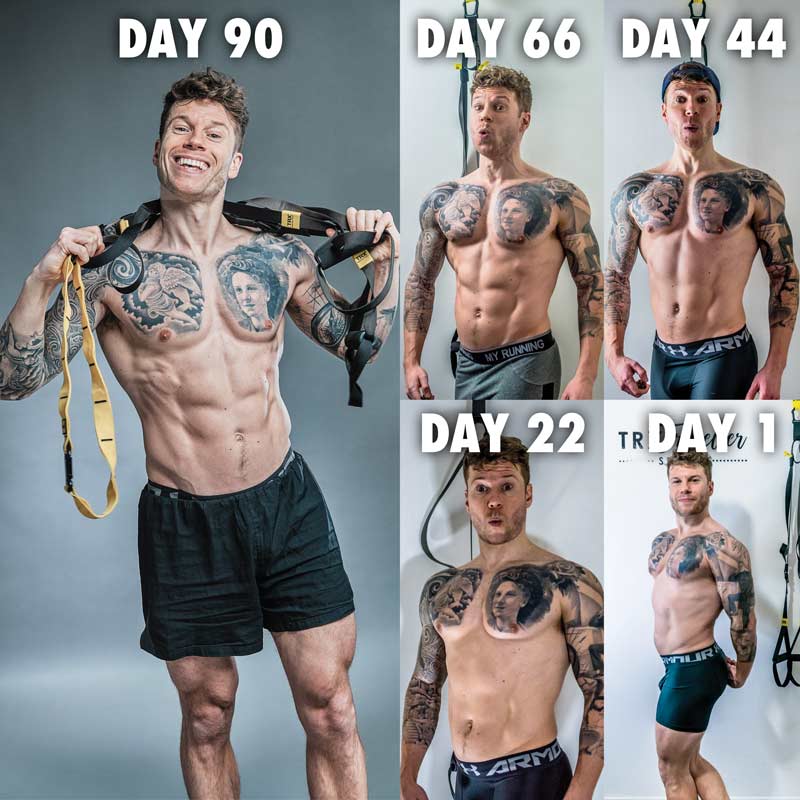 The above is a 90-day transformation using only a TRX to exercise….
I used to have an unhealthy psychological reliance on gyms, believing fitness results only existed in them.
I believed I had to have a gym in my life at all times and be close to one at all times.

This led to a whole host of confining beliefs, such as:
"I can't travel anywhere that doesn't have a gym"
or
"I can't be away from a gym for more than a few days"

Quite limiting thoughts, right?
And I never achieved my fitness goals from using a gym as well as what I do now, not using one.
Using only a TRX in my own space and my own time.

Why?
Mainly because my focus was external on the environment, the 'what ifs'…
"what if I looked like him"

"what if I could lift as much as him"
Not internally focused on me. How each rep felt, each violent contraction of a muscle.
Placing my mind inside the muscle.
Focusing on my body. Turning my workouts into a form of meditation.
One sentence many years ago changed all those beliefs, and ultimately my life, in a heartbeat. And still does to this day…
'Your muscle doesn't know what you're holding, all it knows is the tension and violent contraction you can place upon it through a range of motion.'
🤯 So WHY THE F am I holding a dumbbell in an overpriced, small and sweaty London gym!?
I could be holding anything (like a TRX) on a beach, or the side of a mountain.
Now, I don't have a problem with gyms at all! It was my psychological association and reliance on them that was the problem.
Changing my internal perception and growing my mind along with my body in my own space…
Lead to exponential results in my physique and fitness, and gave me the freedom to achieve those goals anywhere.
There's no particular point to this blurb, no magic do this to get this 💪🏼.
Just some honest thoughts from an ongoing journey.
Perhaps you can relate?
Perhaps I can help you unlock fitness freedom for your goals, anywhere?

Either way, have a great day and a great TRX workout!
🎤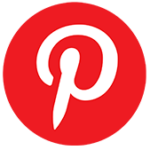 Pin this post for later…