In this video, and key technique points below, we'll look at the best 3 TRX exercises for arms (biceps) and how to do them effectively with suspension training.
Give these 3 exercises a go one after the other as a giant set. Get those biceps popping!
Make sure to practice incorporating the below effective technique points…
00:23 What these 3 TRX exercises will do
Bicep curls – to target the peak, the sexy bathroom mirror flex shot
Hammer curls – for arm shape at rest
Reverse Grip curls – for width and definition as we target the brachialis (lies underneath and between the long and short bicep muscles) to push them away from each other
00:48 Effective technique TRX Bicep Curls
Keep a slightly broken wrist throughout and contract triceps at the bottom
An example of why we twist the wrist and how it affects the bicep muscle
Notice the slight inwards wrist rotation at the bottom for range of motion
02:37 Effective technique TRX Hammer Curls
Squeeze the tricep at the bottom to lengthen the bicep, bigger range of motion
Twist the wrist at the top of the motion so the pinky rotates up, thumb rates down. Hitting the peak pop of the bicep muscle.
Notice the grip positioning when holding the handles
04:18 Effective technique TRX Reverse Grip Curls
Squeeze the tricep at the bottom to lengthen the bicep
Twist thumb up and pinky down at the top, feel that squeeze!
Notice the wrist positioning past the head at the top, twisting and squeezing
+ 8-10 rep range
+ Spend 2 seconds at the top squeezing those biceps.
Feel that burn!
Adam, TRX Traveller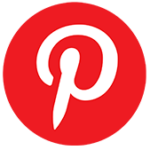 Pin this post for later…