These TRX Chest Dips deliver the stretch & SQUEEZE to really feel it! More so than a TRX Chest Press in my opinion…
If you struggle with the range of motion for TRX Flys or like me, just can't feel it when doing a TRX Chest Press?…
Then give this alternative chest press exercise a go. Similar to doing dips using bars. Hold the TRX straps throughout. 3 Key technique points below vid…
TIMESTAMPS:
00:00 Start
00:14 The focus of this video
00:53 The 3 KEY technique points to focus on
02:24 How to execute this exercise with the TRX
03:26 What exercises can you swap this for?
03:40 Is this your TRX Workout Program?
04:01 Don't miss this next!
The Top Chest Squeeze
Focus on bringing the elbows together with straight arms at the top contraction squeeze. Not the hands.
The chest muscles biomechanically bring the arms across the body. We emulate this action to really get that powerful squeeze for development.
The Bottom Stretch
Pull the elbows and retract the shoulder blades right back at the bottom to really stretch out the chest. Stay here for a second.
Drive The Hands-down NOT Forward
From that bottom stretched position, push up by squeezing the chest muscles and driving the hands down with the TRX handles. Don't try and push forward, push downwards to rise and squeeze!
Focus on the stretch and powerful top contraction squeeze and you'll be spot on with this TRX Alternative Chest Press.
The squeeze face is a must 👹
Adam aka TRX Traveller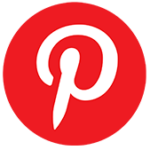 Pin this post for later…