1-year leg progress comparison after:
800+ TRX Pistol Squats reps
400+ TRX Reverse Lunges reps
900+ TRX Close Stance Squats reps
600+ TRX Normal Stance Squats reps
… in 2021 (from checking my suspension training log-book). Small visual gains🐥 but slow, steady, consistent and realistic expectations wins the race.
In every single one of those 2700+ reps, I prioritised the mindful muscle-connection and muscle-centric suspension training technique.
2021's focus was on developing:
💪🏼 Quads – specifically outer quad to give width shape
💪🏼 Shoulders – specifically middle and rear deltoid for width and aesthetic 4d physique shape (comparison video to come soon)
💪🏼 Triceps – for arm shape
..and of course, overall lean muscle mass with density for a healthy body and mind and longevity as a consistent foundation.
In 2022 I'll be blowing up these chicken legs by prioritising:
💪🏼 Hamstrings – to develop leg thickness
💪🏼 Quads – all four heads
Let's get to it!
Adam, TRX Traveller
Gain fitness Freedom!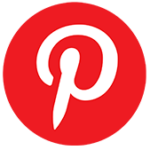 Pin this post for later…