Ok, let's keep it simple as there's a lot of fluff and complication out there.
Calculating
How to calculate your nutrition macros. Here are 3 simple steps to calculate your macro intake so you can use it to gain weight (muscle mass) or lose weight (get lean/ripped) whilst using a TRX Workout Program. Everyone is different and everyone has their own unique numbers. Learning and applying macro calculations changed my understanding of fitness and nutrition many years ago, a light bulb moment. Now I apply it to travelling with fitness, living life out of a backpack to achieve my goals.
The best way to keep track of your macro intake is by using MyFitnessPal and logging what you eat so you can hit your numbers. After you've calculated your macros using the below steps, download MFP and input your numbers.
Step 1. Calculate your BMR
MEN = (10 x weight in kg) + (6.25 x height in cm) – (5 x age in years) + 5 = BMR
WOMEN = [10 x weight(kg)] + [6.25 x height(cm)] – [5 x age in years] – 161 = BMR
Your BMR is how many calories you burn doing absolutely nothing, not even walking to the fridge for some OJ. No exercise, no nothing. Simply how many calories your body uses as it is on a daily basis. It's known as your Basic Metabolic Rate (BMR).
Step 2. Calculate your BMR with life and exercise included
Times your above BMR result with the below numbers depending on how active you are.
1.2 = Sedentary (Desk job, and Little Formal Exercise)
1.3-1.4 = Lightly Active (Light daily activity AND light exercise 1-3 days a week)
1.5-1.6 = Moderately Active (Moderately daily Activity and Moderate exercise 3-5 days a week)
1.7-1.8 = Very Active (Physically demanding lifestyle and Hard exercise 6-7 days a week)
1.9-2.2 = Extremely Active (Athlete in ENDURANCE training or VERY HARD physical job)
So BMR x One of the above numbers = Your active daily BMR i.e your maintenance calories.
Eating at your maintenance calories means you won't gain or lose weight. You'll just stay the same.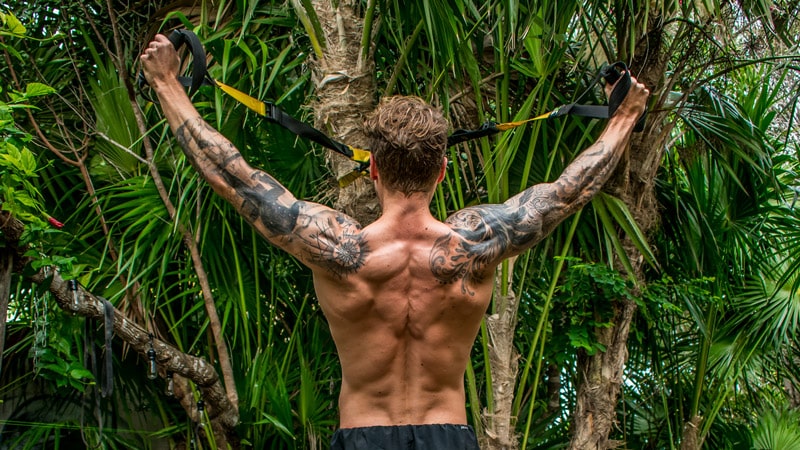 Step 3. Calorie split for lean and sculpt, muscle and size and dieting.
These are the splits I roughly stick to depending on my goals and life circumstance. The percentage is how much I split each macro (carbs, fats, proteins) to consume within any given day. Once I know my daily maintenance, I split the total calories across the below percentages for each macro whilst incorporating the golden rules of thumb previously mentioned. I enter these into MyFitnessPal. There's no strict, perfect ratio. It's more about creating a comfortable habit for life. Some people need a little more fat and fewer carbs. Experiment with what works for you.
Gains for muscle and size (+500 cals for men / +300 cals for women)
I use the below split when I want to increase fitness performance (add muscle, add strength, increase cardiovascular fitness etc). I wouldn't normally keep this split going for no longer than 4-5 months. After that time I'd normally go to the below diet split for a month. This is to allow my body to improve its insulin resistance and to cut some fat that will have inevitably been gained. First, add +500 cals for men or +300 cals for women, on top of your BMR (daily calorie maintenance level), then plugin the below number into MyFitnessPal:
PROTEIN 30%
CARBS 45%
FATS 25%
Maintenance for lean and sculpt (eat at your BMR level)
This is what I use when I want to build muscle and lose fat. It's a slower process for both but, doesn't then require a bulking or diet/cutting phase. It allows the body to recomposition (gaining muscle whilst burning fat).
PROTEIN 30%
CARBS 40%
FATS 30%
Dieting / Cutting (reduce down to -500cals)
Dieting isn't a linear one-step process and ideally needs a week by week plan with adjustments along the way depending on the person's individual lifestyle and make-up. However, to make it as simple as possible for anyone here is a good general approach. I reduce my overall calorie intake slowly week by week 100cals at a time. And I gently reduce carbs whilst increasing fats as I do this.
I only adopt this split when I'm ready, focused and in the mood to reduce my calorie intake with a controlled diet. In other words, when I'm happy to take some time off enjoying socialising with alcohol, there's no big project that would cause long periods of stress and I can control my nutrition to the 'T' avoiding temptation. As time goes on towards the end of the diet. I keep lowering carbs and upping fats & possibly protein until eventually, they reach the bottom and top ends of the macro ranges. Don't think that eating fat will make you fat. This is incorrect when in a deficit. You need the fat to sustain energy for long periods of time and reduce hunger cravings. Eat fat to lose fat.
PROTEIN 40% up to 45%
CARBS 30% down to 15%
FATS 25% up to 40%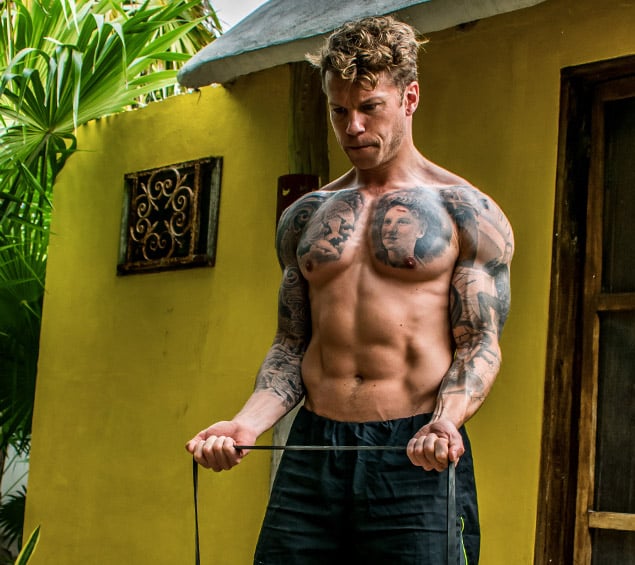 Understanding proteins, fats and carbs
There are:
4 cals for every 1g of protein or carb
9 cals for every 1g of fat
Proteins
Proteins are by far the most important macro as they are needed to preserve muscle mass when dieting, and build it when adding muscle (bulking).
Protein also has the highest thermic effect of any macronutrient. This means 20-30% of the calories are burned off in the digestion process. It's also said a higher protein intake is much more satiating.
Fats
Fats are an "essential" macronutrient like protein, and in theory, you can survive without carbs. They are responsible for hormone regulation, repair and recovery and reducing inflammation within the body.
Carbs
We earn carbs and eat them for performance. That is why we use them to replenish after a workout. Outside of a workout or vigorous activity, they are not essential like proteins and fats are.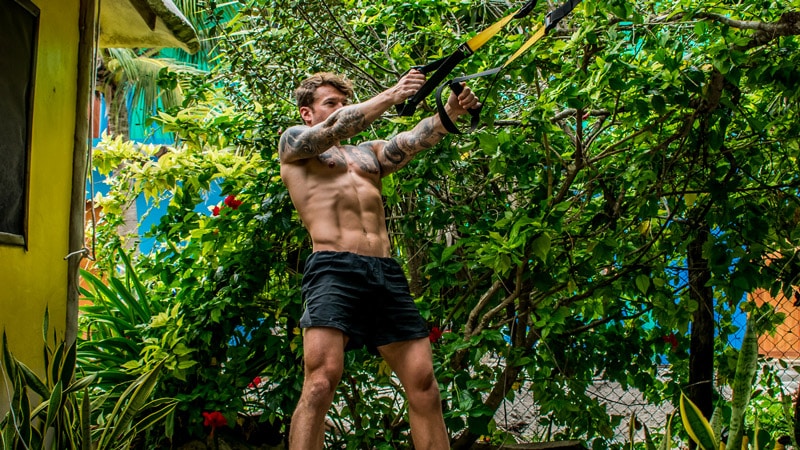 Rest day nutrition (Muscle & Size example)
On rest days, eat exactly the same as the plan/phase you are in. There is a notion that you should eat less as you are not working out. This is BS. If you train hard then your body needs plenty of calories to re-build what you have broken down. Limiting nutrition intake on rest days only denies your body the nutrient it needs to grow back better and stronger. Hindering and delaying progression. Stick to the plan and keep life simple.
Tweak your macros to your taste and remember…
Macros are totally goal dependent and very individual. A diet should not be a 'diet' so to speak. It should be something you are happy to maintain all your life and cycle. Healthy and sustainable. Whilst there are many spilts from a high carb low fat for muscle building to a higher fat low carb for keto and fat burning, I advise you to experiment with what works for you. The advice in this post is an example and direction to find out for yourself what that may be, there's no quick win solution. Just trial and error.
That's it. I know it seems complicated at first but trust me with a little practice and patience you'll master your goals a lot easier and calculate your nutrition macros easier.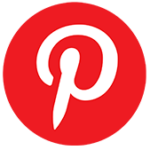 Pin this post for later…