Grateful to be TRX'ing in Koh Chang, Thailand for the next month.
Finding the early morning heat (29 degrees) energising for workouts with post-workout meals consisting of a lovely traditional Thai dish of white rice and shrimp…
although I'm a real weakling when it comes to the spice.
Here's a snippet from yesterday's workout, this TRX back giant set really got the lactic acid building for that awesome burn!
Key technique points below…
My 3 Key technique focus points:
1. Never hang
It's so easy to lose tension on the muscle at the bottom if we rest/hang and let the joint take the load.
Either stretch right out (like in vid, slight advanced technique) or stop just before the arms fully extend and maintain a constant squeeze on the back muscles to then squeeze even harder to pull back up.
2. The top SQUEEZE (easy angle)
My squeeze face 👹 is real bad. Beat it and you're onto a winner for consistent progression and results…
That's why I don't need much of an angle to make this exercise hard and burn, slow tempo maintaining a constant tension (squeeze) on the muscle is the ultimate focus.
3. Do NOT move
My goal isn't to pull my body up and move by rowing. It's ONLY to squeeze the back muscle (lats or traps) SUPER hard which causes movement.
Locking the body in stone. No swinging, swaying, bouncing, or pulling. Isolate then engage.
Let's get to it!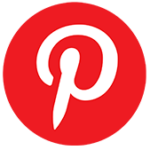 Pin this post for later…