Full TRX leg day workout with guidance and technique explanation. STOP just 'moving' with a TRX…
Isolate and violently contract the specific targeted muscle to then cause the movement.
Use it with correct intent, technique and understanding and any fitness goal is achievable.
I've been recording some recent TRX workouts and doing a voice over explaining how I approach and perform the TRX Workout along with my mindset focus whilst doing so.
I hope it may give some little nuggets or inspiration
.
This 1st one is a Leg Day Workout:
3 TRX EXERCISES USED:
TRX OVERHEAD SQUAT OUTER QUAD FOCUS
TRX FRONT LUNGE INNER & MIDDLE QUAD FOCUS
TRX HAMSTRING CURLS
TEMPO:
4 Seconds down eccentric
0 Pause at bottom
1 Second contraction up concentric
0-1 Second squeeze at the top
2:56 WARM UP
9:00 1st EXERCISE: TRX OVERHEAD SQUAT OUTER QUAD FOCUS
13:20 2nd EXERCISE: TRX FRONT LUNGE INNER & MIDDLE QUAD FOCUS
20:14 3rd EXERCISE: TRX HAMSTRING CURLS
TRX'ing in:
TRX Traveller Studio (https://fitnessfreedomathletes.com/trx-pt/), London
TRX'ing on:
The Tygermat for grip and to record standing level (https://tygermat.com/discount/trxtraveller1) Use code TRXTRAVELLER1 for 10% OFF
TRX'ing with:
The TRX GO: https://amzn.to/3anxe58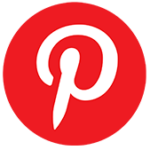 Pin this post for later…