There are windows of opportunity throughout each day to fuel the body and mind for progression. Below is exactly how I utilise them throughout the day for TRX performance, fat burning and muscle building.
PERFORMANCE PHASE
5:30am – 13:30
Carbs and proteins
It's warrior time. Sympathetic fight or flight time. 6am TRX workout. During and after the workout I'm replenishing the body ready for tomorrow's workout, with a large carb and protein intake
Whilst blood flow to the trained muscle areas is high 'the pump' I'm aiming to flood it with nutritional building blocks. As soon as training is done, it's mediation time. Taking the body from warrior to buddha mode (parasympathetic). Switching into a relax and repair mode ASAP. Carb and protein intake continue for a few hours.
My brain feels sluggish during this phase due to the high carbs. I keep to simpler mental tasks of admin and planning.
FAT BURNING PHASE
13.30 – 21:30
Fats, proteins and veg (no carbs)
By this time blood flow to the trained muscle areas has reduced. My body won't utilise carbs as effectively for where they are needed. It's time to fully embrace Buddha mode and keep insulin spikes low with zero carb intake. Helping to maintain insulin sensitivity for future performance. I look to begin reducing inflammation caused by the workout and carb spikes with smaller meals of healthy fats, protein and veg.
Brain performance is the key now, not training performance. My brain is sharper and clearer when fat becomes the primary energy source.
As the afternoon progresses I feel less sluggish with clearer focus. Research, problem-solving and creative tasks happen in this phase.
MUSCLE BUILDING PHASE
Time for repair (muscle building) and detox. By this time Buddha mode has really kicked in. Most of the time, falling asleep comes fairly easily.
The above is purely my own opinion. I've researched and experimented with MANY different ways of approaching nutrition (wholesome foods) performance for the body and mind.
At the moment I find this current approach the right balance for my body and mind to perform well and steadily progress. I wouldn't say it's the most effective for muscle building or the most effective for mental clarity. But I find it a happy medium.
Stay safe stay healthy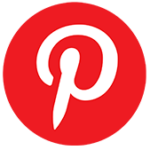 Pin this post for later…