It took me 10 years to appreciate that the mind and body are unconditionally linked in the realms of transforming the body.
It's not where we are (the gym) or what we use (heavyweights) that matters. It's the internal mindful focus and connection to each and every muscle in our body first. Execution second.
We can all 'move'. It's movement with specific isolated intent that leads to results.
I say this because I spent MANY years doing the opposite. With little to show or feel from it.
I expected instant gratification with transforming my body, which of course didn't happen and led to jumping from this to that with fitness marketing BS year on year, not seeing much in the way of improving.
Rather than aiming for long-term delayed rewards to transform my physique, aiming to use my body to master my mind.
Aiming to develop lean, healthy muscle that has density by constantly practising to master technique and mindful muscle-connection. Execution over ego.
Getting out of the confines of a gym environment and exercising in my own space and time allowed me to begin mastering that craft…
My tools = 1 suspension trainer and 1 resistance band.
These tools and this approach gave me what I term fitness freedom.
How long does it take to build muscle with TRX suspension training? That depends on you quickly you can solidify the right mindset and beliefs
💪 #trxtraveller Gain Fitness Freedom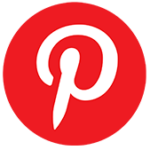 Pin this post for later…