TRX Flys used to drive me crazy as I could never quite 'feel' it working the chest. I used to think increasing the angle to make them harder was right. It wasn't. However, when I focused on these 2 technique points, my chest muscles grew and became stronger…
When I stopped looking to make it harder and instead made it easier, focusing on the top mindful SQUEEZE connection and bottom stretch (BIG ranges of motion)…
It felt awesome and a light bulb went ting!
If like me you struggle with TRX Flys? Try these two tips:
TIP 1:
Focus on bringing the elbows together at the top with straight arms.
Really push them together and feel how much more extra SQUEEZE you can achieve.
Why? The chest muscles work to bring the arms across the body too. We keep tension on the chest muscle by doing this.
We lose tension on the chest muscle if we focus on bringing the knuckles together, arms bent.
Try it now as you are and compare the SQUEEZE.
TIP 2:
Really stretch and open up the chest at the bottom.
Stay there and feel that burn as the stretch increases. Then contract (squeeze) up.
In my experience, this is where and when the results really happen. With BIG rages of motion from stretched to powerfully contracted.
Let's get to it!
Here's to your Fitness Freedom!
Adam 'the squeeze' TRX Traveller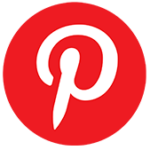 Pin this post for later…