How to TRX Squat for Glutes & Hamstrings to REALLY feel it!. Start by putting your brain in your bum. I'm serious. This requires internal mind-muscle focus.
Placing the mind inside the muscle helps isolate, target and feel it work.
KEY FOCUS
1. WIDE STANCE
and feet outwards allows us to sit deeper for full range of motion. *4sec vid
2. DON'T SIT DOWN
We intentionally pull our body down by squeezing the hamstrings and glutes SUPER HARD.
Imagine squeezing a big stability ball between the heels and bum. We pull the body down, ass to grass. *8sec vid
3. TO RISE UP
Re-focus the mind to continue squeezing the glutes and hamstrings hard to rise. Take it slow and controlled.
The focus is squeezing and long tempo. Not exploding up fast like a race.
4. DON'T STRAIGHTEN OUT AT THE TOP
This allows the quads to come into play more taking load away from the hams and glutes. *30sec vid
5. TRY USING 1 & 1/2 REPS
Down, half way up, down, all the way up = 1 rep *20 sec vid
This will keep the hamstrings and glutes under maximum tension for a longer period of time. Longer time under tension = better development.
Once this is achieved with practice it will stick…
…and it becomes possible to intentionally target quad squat or hamstring / glute squat easier.
Stay safe stay healthy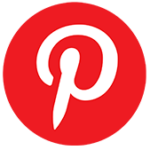 Pin this post for later…