99.99% of people just 'move' within exercise.
This is not effective transformational exercise and results in people barely changing year on year:
Rarely progressing
Constantly stalling
Constantly changing things up due to the frustration of not understanding the reason for the lack of progression.
I call this MOVEMENT-CENTRIC EXERCISE
This type of exercise is when people just move from A to B mindlessly, often focused externally.
Or they just move a weight from A to B in the same manner.
The key to transforming your body with a TRX suspension trainer or resistance band is MINDFUL MUSCLE-CENTRIC EXERCISE
This type of exercise means we do not move.
We focus internally and powerfully contract (squeeze) a specific muscle that causes the movement.
We place our mind inside the muscle.
You'll find this addictive when you practice and master it.
Connecting and feeling your body brings you closer to yourself, it makes you more in control and more confident.
It builds and awakens pathways to parts of your body you never knew existed. You truly become one with your body and mind and it feels awesome!
The unstoppable combination
There are two aspects of the Mindful Muscle-Centric Technique:
1. Mindful – We will talk more about this below
2. Muscle-Centric – We will cover more about this in the Technique & Execution Mastery Posts
If you combine the muscle-centric exercise technique with the mindful muscle-connection principle, you will become unstoppable in your fitness progression.
And I categorically guarantee you this.
You will completely transform your body and mind so you never need to rely on a gym, weights, a PT or workout fads ever again.
You will have complete Fitness Freedom, taking fitness into your own hands and being confidently accountable for everything.
It won't happen overnight.
You will need to be consistent and accountable and you will need to keep an open mind to constantly learn, apply and discuss…
With me and the community, you will get there. I 100% guarantee it.
How do you know if you are mindfully connecting with your muscle?
I'm known to be the 'SQUEEZE' king.
It's because I constantly remind people to SQUEEZE the specific muscle they are training as hard as possible throughout the range of motion.
Especially at the top of exercises.
Take your arm and flex your bicep right now. Pretend you're showing off those guns…
I'm serious, stop right now and flex your bicep as hard as possible. Let's see that SQUEEZE FACE.
Now I want you to remember the feeling of this squeeze on the bicep muscle.
I want you to remember that this powerful squeeze you've just done is exactly the squeeze that we take into…
EVERY SINGLE WORKOUT…
…EVERY SINGLE REP
…for EVERY SINGLE MUSCLE…
ALWAYS.
As an example
Take your bicep and hold it out straight
Now flex your arm up and down as if you were doing a TRX Bicep Curl.
Feels easy right?
Now straighten your arm out and squeeze your bicep muscle with a straight arm as hard as possible, like you just did when flexing it…
Squeeze some more but don't let your arm bend.
Now squeeze even more SUPER HARD and now slowly bend your elbow and flex your arm right to the top like you previously did.
Harder right?
That's mindful muscle connection
The movement is caused by the mindful contraction of a muscle only. Nothing else.
THIS is key!
The squeeze, meaning = to powerfully contract your muscle with mindful intent, is KEY.
This is what I teach everyone within the exercise technique videos for all my TRX Suspension Trainer and Resistance Band Programs because it is so important.
Muscle longevity
Becoming aware of this and applying it, especially at the peak of exercise movements, will mean you develop healthy muscle density.
By density, I mean building many small-medium muscle fibres that create solid, lean muscle.
This is the key to excellent functional movement and strength. As opposed to building fewer large and thick muscle fibres.
Ones that can be associated with 'meatheads' and those who choose to use steroids and put grunting and lifting heavy weights with an ego as their priority.
Often ticking up multiple injuries and poor movement function later in life.
Be proud to focus on that squeeze, be proud to build quality functional muscle. This type of dense muscle lasts a long time.
It's like buying a wardrobe from a professional woodworker compared to buying a cheap one from Ikea.
The professional woodworker's wardrobe wood will bend a flex well, it will remain strong and sturdy for a long time, highly resilient to life.
The Ikea one will look good initially but will be rigid and inflexible, snapping and chipping easily.
It will wear and eventually collapse a lot quicker than the professional woodworker's wardrobe, made from good quality ingredients.
We will develop muscles like our professional woodworker develops his wardrobe – strong, resilient and for longevity.
Throughout every Workout practice and develop your mindful muscle-connection.
There are things that can help you develop this…
Contracting the muscles worked after every set for 5 seconds for mindful-muscle development.
Isometric holds included at the end of some of your workouts to develop muscular conditioning and the mindful muscle-connection.
They aren't practices that will suddenly make you The Hulk or make you super slim, but they will improve your mind's focus and connection to feel individual muscles.
As a result, you'll be able to work your muscles better, improve faster and in turn they will become more developed from suspension training or resistance band exercise.
The number 1 hugely beneficial principle
In the 'fitness industry,' the 'mind-muscle connection' is a widely debated topic, most leading athletes and leading fitness experts recommend practising and incorporating it.
The goal is never just to move your body through a motion, the goal is to try and place effort on the muscles being used by contracting them as hard as possible through the full range of motion…
The tool used for this in our instance is a TRX for suspension trainer or resistance band.
You'll notice I term it 'mindful-muscle connection'…
This is because I want you to understand that you need to be mindful within every workout to connect with your muscle.
Labelling it mind-muscle connection isn't actionable in my opinion.
It's a bit wet and thrown around by a lot of people who I don't understand its true value or meaning….
A buzzword if you will, to get more views or likes.
A general statement I'd like you to ponder:
"If you can't challenge your muscles just by the resistance of contracting (squeezing) them…
..you have no right to be picking up weights to add more resistance to contract (squeeze) them"
In simple terms, if you can't feel or control (contract/squeeze) your muscles without the use of weight…
then why are you training with a weight to do it?
The same principle applies to us using suspension training or resistance bands and our body as the weight.
Mastering technique and form should ALWAYS precede hard work.
Let's get to it!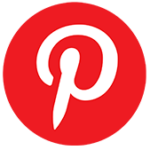 Pin this post for later…