I grew to hate the busy, toxic culture, and was sick of exhausting myself for very little return. But what could I do?…
I HAD TO use a gym to try and transform my body and ultimately… feel myself.
There was NO other way.
Sound familiar???
When I used to believe a gym was the only way…
I was never happy with my physique.
I tried to lift heavier than I could for 'gym ego'.
Injuries were common!
I'd jump from diet plans…
Binging and restricting.
Trying to gain muscle…
..then 'MUST lose fat' restriction mentality.
I'd go from different exercise or workout fads constantly.
Eventually, it would all lead to a burnout and crash.
UNTIL… My willpower returned and I'd go at it again EVEN HARDER
Round and round I'd go.
I has some success.
But ultimately gym life left me frustrated.
I felt confined, and limited.
Then one day back in 2016, I left London to backpack South America with nothing but a Suspension trainer…
and a powerful will to maintain, if not improve my body.
At first, I thought this tool was the answer to all my problems.
But after messing around with it for a while I didn't really see or feel much results.
No matter how much I searched I quickly realised that no one was teaching people how to use a suspension trainer to…
ACTUALLY build lean muscle and visibly transform your body.
Culture has us believing we can ONLY do that in a gym…
So I began obsessively and passionately FAILING, studying and testing 10X over…
..in pursuit of understanding THE Technique that works…
..And that was when I started applying the Muscle-Centric Technique to my suspension trainer workouts.
Then EVERYTHING changed!
I combined it with relentlessly focusing on the…
..mind-muscle connection!
And transformed my workouts into a form of meditation.
Not only did my physique continue to transform…
..but, I noticed my social anxiety and procrastinations began to reduce from internalising my focus in every workout.
My day-to-day life seemed to level up with friends, family, and business.
I felt more confident, grounded, focused, and calm.
When my mind connected with my body in harmony and in my own space…
the results were incredible!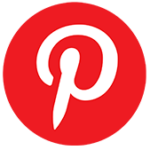 Pin this post for later…