That's why I want you to have this Fitness Freedom 10% OFF discount code below, to use on any TRX or Resistance Band Workout Program
💪🏼 Discount code: TRX10
Start achieving your fitness goal anywhere in 2022 today! #NoGymNoProblem…
The busyness of a gym (especially in Jan and Feb), 'bro lifting' atmosphere, expense, endless waiting and all-around frustrations of the gym environment constantly took its toll.
It's been 6 years now since I ever stepped foot inside a gym. And my body and mind have never been better. It wasn't until I was in my own space, mastering internal muscle-centric technique that my body really transformed.
My mind too – using my body to master my mind. That's why I created the TRX and Resistance Band Fitness Freedom Programs. To help others achieve the same.
To date, they've helped thousands of people all around the world achieve their fitness goals anywhere. Unlocking Fitness Freedom. Click the link in my bio to read the reviews from those people.
Whether you're a total beginner or an athlete, looking to sculpt and lean or build muscle mass and size then I have a program for you.
I'm always here if you ever have any questions – hello@fitnessfreedomathletes.com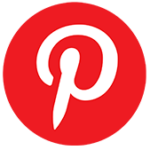 Pin this post for later…