Quite visibly a good amount of fat gained during this 6 month TRX training bulk.
But that's cool. 1 step back, 2 steps forward.
For insulin sensitivity purposes, I do one 48hr fast followed by 3 days of low carbs every 3-4 weeks during 'bulks'…
…known as cyclical cycling. Post on its benefits coming soon. A very handy tool to know.
Hopefully there's some dense muscle developed under the fat too 🙏🏼🐥🦵.
T-shirts are tighter, strength has progressively increased.
All from TRX training ;)… and a little band work.
Personally, I need to gain fat to gain muscle and strength.
There's a debate on being natural and ripped all year round whilst also gaining muscle. Being…
"Are you really natural?!"
But I'll leave that discussion to the gym bro accounts and stay within our little TRX mindful muscle centric exercise world.
From my experience, it's essential to eat in a caloric excess to increase performance.
It's a hard pill to swallow at first, becoming comfortable gaining fat.
But in my opinion, allowing the body to have cycles (gain weight / cut weight) proves more beneficial both physically and mentally in the long run.
A 4-6 month bulk followed by a 4-6 week cut is a nice cycle to progress.
More importantly, it allows life to be enjoyed and not permanently restricted.
This approach would be different if large fat loss was the goal.
"Why don't you post physique updates to inspire people?" was a DM that encouraged me to post this.
I normally don't because I feel rather un-athletic, so to speak, when bulky….
If these posts are useful? Please let me know & I'll do more 🙂
Stay safe stay healthy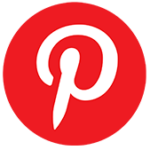 Pin this post for later…