Mastering these 4 skill areas with TRX muscle-centric exercise, helped me to greatly develop a body I feel more internally connected to and externally grateful for.
Being aware of them like a mental checklist for each workout and practising them to obtain a high degree of competency WILL lead to quicker and greater results:
1. Stability.
Practising and mastering the ability to NOT move. Huh?
We want to isolate single muscles to develop them. In order to do this we must acquire the skill of stability.
Locking the body in stone, to then initiate a single range of motion with the one specific muscle.
Overloading that one muscle and not allowing any other muscle to help.
2. Skill.
TRX Jedi Mastery should precede hard work.
It's never about doing more. It's about focusing on doing it better. Focusing on 'how well am I performing this TRX exercise' NOT on how many reps or how fast am I doing it.
3. Output.
Owning the ability to do high-quality work with a controlled mind but relentless effort and motivation.
Get uncomfortable within workouts.
That burn isn't a sign to stop it's a sign to play and explore and push further. Focus and discipline yield AWESOME output.
4. Mobility.
A lack of mobility can also be a lack of muscular balance due to improper full range of motion form.
Focus on fully lengthening the muscle at one end, and fully contracting it at the other (the SQUUEEEZE!).
Then link this with breath. Try breathing only through the nose. Mouth closed.
It's easy to just DO a workout. External mindset.
I've been there myself for many years. It didn't yield much other than injuries.
Feel and explore. Internal mindset💪.
Master these 4 skill areas with TRX exercise. They are the 4 foundational teachings within my TRX and Resistance Band Programs
Stay safe stay healthy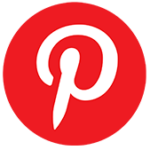 Pin this post for later…