Today we're going to complete a full body TRX suspension trainer workout at home for beginners and intermediates…
This TRX workout is good for building more muscle and gaining more energy!
This is a 40 minute workout that you can do with me and includes instructional 'muscle-centric' technique for each exercise.
Chapters:
00:00 Introduction
00:13 Warm-up
05:10 Shoulders: TRX Face Pulls
09:16 Chest: TRX Flys
14:16 Back: TRX Low Row
19:00 Arms (Biceps & Triceps): Superset w/ TRX Curls & TRX Skullcrushers
27:14 Legs (Hamstrings): TRX Hamstring Squats
32:13 Legs (Quads): TRX Reverse Lunges
37:53 Abs: TRX Planks
Let's get to it!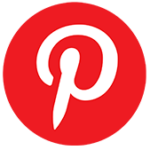 Pin this post for later…