This vid is a bullet point wrap-up of nutrition advice with some key learnings from a recent 90 day diet for a photoshoot
I didn't quite get the nutrition right towards the end of the diet leading up to the shoot. Felt a little flat, watery and I believe I lost muscle mass through not balancing my macros correctly (I had experimental reasons for doing this).
But it's all a learning curve and this vid discusses a better approach.
Timestamps:
00:50 ABOUT THE DIET
03:06 WORKOUT I FOLLOWED
03:43 PROS AND CONS OF THE DIET
05:16 THE DIET I'D ADVISE
10:58 RESULTS AND PHOTOSHOOT
11:24 HALF-PRICE PROGRAMS OFFER!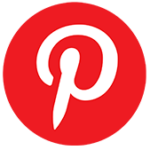 Pin this post for later…