Loved upping the ante by incorporating these into training over the last few months. The weighted vest is currently at 16kg, started at 10kg around 3 months ago. 
KEY TECHNIQUE POINTS BELOW…
 After years of just using bodyweight to practice suspension training technique mastery for building muscle. I feel I've earned a small amount of right to begin experimenting with a weighted vest. 
Progression has always been based on – if I can't contract a muscle correctly without a weight, what right do I have to use a weight. Technique mastery preceding hard work.
TRX REVERSE LUNGE
into
TRX PISTOL SQUAT
I find the step allows a greater stretch of the quads at the bottom of the movement. Taking them through a bigger range of motion to the top contraction squeeeeze 
The top contraction squeeze is key, digging the front of the foot into the step can help contract the quad muscles to the max. By the 8th rep, there's a fire building.
 At the bottom of the pistol squat, contracting the hamstring stretches the quad muscle. Antagonistic muscle pairings = when one contracts, the other lengthens. A bigger range of motion.
The ranges of motion: Biomechanically these ranges feel good for my body. That doesn't mean they will feel that way for others.
Knee placement, depth, foot angle (I slightly pivot inward to help target the outer quad)… will all differ.
I encourage people to progressively find what works for them individually. Challenge, not copy. 
That being said, reverse lunges into pistol squats are simply brutal!! Love it.
TEMPO⁣:⁣⁣⁣⁣⁣⁣⁣⁣⁣⁣⁣⁣⁣
4 sec downward⁣⁣⁣⁣⁣⁣⁣⁣⁣⁣⁣⁣⁣
1 sec stretch at the bottom⁣⁣⁣⁣⁣⁣ ⁣⁣⁣⁣⁣
1 sec contract upward⁣⁣⁣⁣⁣⁣⁣⁣⁣⁣⁣⁣⁣
2 sec squeeze at the top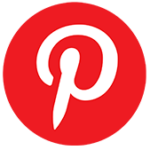 Pin this post for later…