My non-negotiable mindfulness pre TRX morning routine changed my life…
I always had a bit of a scattered mind…
Wanting to do a million things at once.
Both in 💪🏼workouts and 👨🏼‍🏫work tasks.
Inevitably meaning training and work days would lack good clarity and focus.
Leading down the path of inefficiency.
Once I started paying attention to clearing the mind, grounding my energy, and beginning the day with gratitude…
workouts, training results and life productivity increased dramatically.
My 10 min morning routine is always:
1) MINDFULNESS
Box-breathing through the nose:
5 seconds in, 5 seconds hold, 5 seconds out.
Thoughts come, thoughts go. Focusing on the count.
2) GRATITUDE
Gratitude journaling and daily goal setting…
…and then into: MOVEMENT (TRX training, cardio or a walk in nature).
Taking the clarity and mindful focus into every single TRX workout…
..Internalising how every single rep feels, placing the mind inside each muscle.
No distractions from intrusive thoughts.
This is non-negotiable.
Even if I can only get it in for a few minutes, I make sure it happens.
Do you have any non-negotiable morning routines?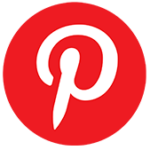 Pin this post for later…