STOP Using Gravity to TRX Squat. Two ways to continuously challenge the legs (front and back) on both the down and up phase of squats.
Sitting / falling down with gravity takes all tension off the leg muscle allowing it to relax….
Practising muscle centric focused TRX exercise NOT simply movement TRX exercise yields far greater results in both physique building and fat burning.
VIDEO 1: REAR LEG HAMSTRING AND GLUTE FOCUS TRX SQUATS:
Slightly lean back to shift focus onto the rear leg muscles
Imagine there is a big ball between the bum and legs, squeeze it with the hamstrings and glutes TO PULL THE BODY DOWN
…keep that same squeezing focus to push back up
Slow things down to focus on keeping constant tension upon the glutes and hams throughout every rep.
Don't fully stand straight at top as this engages the front quad muscles taking tension away from the hams and glutes. Go back down just before.
TEMPO⁣:⁣⁣⁣
4 sec downward phase⁣⁣⁣
0 sec pause at bottom⁣⁣⁣
2 sec contraction upward phase⁣⁣⁣
0 sec at top
VIDEO 2: FRONT LEG QUAD FOCUSED TRX SQUATS:
Slightly lean forward to shift focus over quads
Stay leaning over the quads whilst slowly descending
Squeeze the hamstring muscle at the bottom to fully lengthen the quad muscle
Remain leaning over the quad and squeeze hard to push up
Squeeze the quad muscle super hard at the top standing position for 2 seconds
TEMPO⁣:⁣⁣⁣
4 sec downward phase⁣⁣⁣
0 sec pause at bottom⁣⁣⁣
2 sec contraction upward phase⁣⁣⁣
2 sec hard contraction at top
STOP Using Gravity to TRX Squat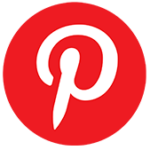 Pin this post for later…