Before we dive into a plan to gain large amounts of lean, healthy muscle mass quickly….
We first need to understand how we implement it, why it works and how the body responds…
When building muscle, there comes a point when having done the same thing for too long leads to a plateau.
Which some people never get out of….
The 2 Biggest Mistakes People Make When Trying to Build Muscle
1. Permanent Bulking
They eat more food and go on a large permanent bulk in hope that forcing more food down will mean more muscle mass built.
This may work but most of the time leads to large fat gains which can take months of strict dieting to lose.
2. I Must 'Do More!!!'
Push themselves even harder by trying to 'do more'. This can lead to burnout or injury.
Both those strategies may work to an extent but they aren't smart or truly effective.
Think back to being a kid and the fluctuation between stagnant growth and then sudden large spurts.
Our biology is designed to support large spurts of growth but it can't sustain it for an extended period of time.
To build good quality amounts of muscle we need to create our own growth spurts.
Building muscle in large quantities is a metabolically and calorically expensive process.
Muscle weighs a lot and requires a lot of work from the rest of your body. So when we signal our body to grow muscle, it can't just be a little chat, it needs to be a shouting order.
That's how large surges of muscle growth are created.
We cycle our workouts and vary them using intensity, exercises, volume, duration etc because the varied stimulus produces better muscle growth than spinning wheels performing the same routine over and over.
Cycling nutrition is just the same!
We must shift gears to dramatically trigger growth spurts and then reset and prime our body for the next round.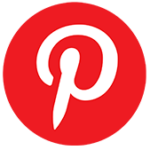 Pin this post for later…