The muscle I've gained from TRX suspension training. Just finished a 1-month diet phase (cut) and now beginning the 1-month reverse diet phase.
Not overly lean or ripped but I spent all of last year in a bulky 15-20% body fat range to gain this muscle. So I need to be realistic with the expectation from just a month. Maybe later in the year, I'll dig deep into a longer diet.
Super happy with the amount of muscle mass gained. This is the heaviest I've been at this level of leanness. As I start in-taking carbs again (they've been super low) the muscles should fill out and pop to increase in size a little more.
Last year's mindful muscle-connection TRX training was the best yet. Any weight or intensity, within reason, became totally irrelevant to me. All I focused on every single rep was:
Placing my mind inside the muscle
Mastering my technique execution
…and of course, THE SQUEEZE!
My body, mind and soul feel more connected than ever. I also put this down to incorporating 10 minutes of meditation at the end of each workout as part of the routine. Switching my body back into buddha mode (parasympathetic) as quickly as possible to aid recovery.
This year I won't be bulking as aggressive and will look to maintain a level of leanness changing my physique. I'm really keen to focus on blowing up the chicken legs this year. A huge amount of TRX Pistol Squat with Reverse Lunge supersets to come…
Excited for this next stage!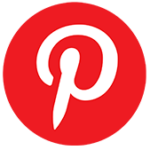 Pin this post for later…