Shoulders are a weak point for this little lad, so I always look for different ways to challenge them. FEEL THAT BURN!
We're not so much focusing on the mind-muscle connection or full range of motion here, I know😧…
this goes against everything I stand for 😬. But bear with me…
We're trying to overload the shoulder muscles at specific range of motion points with short pumps and a quick pace.
1. 15 REPS TOP SHORT RANGE OF MOTION
🎥 10 sec. The shoulders have a lot more contractile range if we twist the thumbs up. A range often neglected.
15 pumping reps in this short range gets the blood flowing and PUMP building. Round shoulders forward. Lead with thumbs pointing, pushing them to the ceiling.
2. 15 REPS MID RANGE OF MOTION
🎥 26 sec. Not quite at the top, not quite at the front lengthened, bang in the middle chasing the burn. Focus on slapping hands to walls. Round shoulders forward.
3. 15 REPS FRONT LENGTHENED RANGE OF MOTION
🎥 41 sec. Hanging back slightly to stretch and lengthen the shoulder muscles as we continue to pump. Focus on slapping hands to ceiling. Shoulders rounded forwarded.
4. 60 SECOND ISO STRETCH FINISHER
🎥 50 sec. Stretching whilst also contracting the muscle, bring in the mind to muscle here
For the end of a workout, once the full ranges of motion and mind-muscle exercises (good stuff) is ticked off.
Scientific studies state, driving blood into muscles for that PUMP leads to growth. Plus it feels bloody great!
So let's get our TRX PUMP ON! Grr
All TRX and Resistance Band Programs here
Stay safe stay healthy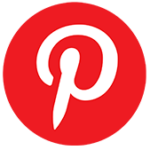 Pin this post for later…