Try these arms exercise back to back without a rest.
I love doing b2b exercise for the arms. It forces lots of blood into the bicep muscles so they feel like they are going to burst!
Key tips below vid…
KEY TIP 1: Pinky Up!
At the top of the hammer and normal curls, rotate the pinky up for that extra squeeze and pop!
KEY TP 2: (Advanced) Contract Triceps
For an advanced level addition. Contract the triceps at the bottom to lengthen the biceps. Adding an extra inch of bicep muscle to engage on the positive phase (curling back up).
Why this order?
I think it's human nature to go for the comfortable exercises first, like the TRX Standard Curls.
The thing is, growth happens when we're uncomfortable…
The TRX Hammer Curls and especially the TRX Reverse Curls take more focus and feel harder. That's great! It means there's lots of room to improve.
Let's get to it!
Adam, TRX Traveller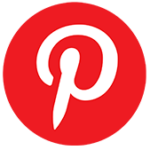 Pin this post for later…