TRX Super Set for POPPING Delts – TRX FACE PULLS / TRX PRONE FLY. In my opinion well developed rear and middle shoulder muscles are the No.1 to aid with an aesthetic upper torso look
That's why I love to overload them with super sets and long top contraction squeeze tempos.
…And even more so as they are a real weak point for me.
TRX FACE PULLS
Straight into
TRX T's LATERAL GRIP (SHOULDER PROTRACTED)
*Refer a few posts back for an explanation on protraction and retraction of the shoulder girdle*
8 REPS
3 SETS
40 REST BETWEEN SUPERSETS
…on both exercises. Last set to ABSOLUTE FAILURE.
The key is the varying Tempos
TRX FACE PULLS KEY POINTS
TEMPO⁣:⁣⁣⁣
4 sec downward phase⁣⁣⁣
0 sec pause at bottom⁣⁣⁣
1 sec contraction upward phase⁣⁣⁣
2 sec SUPER hard contraction / squeeze at the top⁣⁣⁣
EXEUCTION:
Pull up with the elbows up and out⁣⁣
Focus on squeezing the shoulder blades together on the upward motion ⁣⁣
Focus on an external arm rotation at the top (rotating knuckles up)
TRX T's LATERAL GRIP (SHOULDER PROTRACTED)
TEMPO⁣:⁣⁣⁣
4 sec downward phase⁣⁣⁣
0 sec pause at bottom⁣⁣⁣
1 sec contraction upward phase⁣⁣⁣
0 sec pause at top
EXECUCTION
⁣Round the shoulders forward⁣
Elbows slightly bent⁣
Don't let hands come together at the bottom as the tension/load will be lost from the rear deltoid to the joint⁣
Keep hands in peripheral vision, contracting to far back allows the upper back muscles to take the load/tension away from the rear deltoid⁣
Focus: push hands to the side of the walls, 'pumping' motion⁣
Let me know in the comments or via DM if you'd like a coaching vid post for any TRX exercise or to target a specific muscle 🙂
Stay safe stay healthy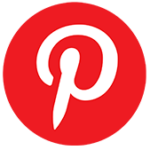 Pin this post for later…