The below are solely my opinions based on experience from what I have found the most successful when cutting. Principles learnt from bodybuilding mentors and study with trial and error application.
1. First up, the most important point to remember
We are always either growing muscle or losing fat, coasting along is possible but not ideal. How we eat and train differ between those two cycles. Otherwise known as bulking or cutting.
2. Pick your diet moments
when you're ready and can commit. Life is not about being on one long diet, it's about embracing times of enjoying food (within reason, balanced healthy diet for the most part) and gaining quality dense muscle and perform at your best. Sometimes known as bulking. And then flipping the switch, locking it in and dieting for a small amount of time.
3. Stick to your goal.
If you want to build muscle and size stick to that goal until you get there. Too many people jump from a diet to increasing performance and back again in short time spells. Ultimately this just leads to spinning wheels with very little overall gain. The body needs time to grow to increase in performance with good nutrition and an excess of cals for at least 3 months.
4. Cut out the cheat meals and stay strict
Dieting by reducing carbohydrates in-take and overall frequency doesn't just aid in fat burning. It can help restore insulin sensitivity, often an overlooked fundamental in muscle building. Try to not just see it as a diet, but also a time to reset. A time to cleanse the body with lots of greens, no 'cheat meals', no alcohol and plenty of healthy fats. Certainly, in our bulk periods, we tend to feast on cravings and enjoy social outings from time to time, now's the time to be stricter.
5. Improve performance first
Always begin a diet by improving your VO2 capacity first. In other words, get fitter. Here's a blog post why: https://fitnessfreedomathletes.com/a-hiit-schedule-to-lose-fat…/ Reducing calories comes after this. Focus on getting fitter and more powerful for at least 2 or 3 weeks before looking at reducing cals.
6. Different diets
Everyone will respond to various methods of dieting differently. There isn't one answer to cover all. But in general, reduce your overall calorie intake from carbs. Fats and proteins should increase slightly to support energy needs. Personally, I get my carbs down to 15% of my overall macro intake and only intake them after training. All other meals throughout the day are just fats and proteins. Move more week by week. Moving more means getting your steps in each day. Reducing calories to then move less is pointless. It cancels each other out.
7. Diet re-feeds
If you are doing a long diet, Include carbohydrate re-feeds. These means have 1 day a week, or 1 day every 2 weeks, if you have a higher fat percentage, where you increase your calories ALOT just from carbs. This will help keep your metabolism high and help you psychologically.
8. Training as hard
Don't expect to be able to train as hard or for as long when dieting. This is fine. Remember the goal isn't to grow when dieting, it's to maintain. This doesn't mean you shouldn't still push hard, you should. But you may fall short on reps or need to cut back a set for each exercise. This is fine. Keep intensity high by using methods like drop sets and supersets.
9. Loosing muscle mass
The body prefers to break down muscle for energy over fat if it thinks it is being starved (dieting). The key is to take a diet relatively slow, trick the body so it doesn't think it's being starved. The body will happily use fat as an energy source when it does not feel under stress. There's is times when you can push it hard, but the harder you push it the shorter the diet needs to be. The longer and more gentle you can make a diet, the more muscle mass you will maintain.
10. The final and most important one
dieting should not even be attempted until the 3 foundational pillars of a healthy and fit lifestyle are optimal: Sleep, stress and gut health. Why? Because often fixing one of these is enough to transform a persons fitness results. Dieting should be seen as the last step. Once training is at an advanced level and diet is balanced, optimal and healthy. In my experience, 9 times out of 10 dieting is not needed to gain the fitness results wanted. It's the little changes of instilling healthy habits and mindful training that make a huge and lasting difference.
As always, any questions drop them below and I'll do my best to answer.
Stay safe stay healthy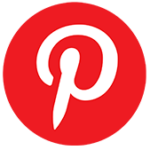 Pin this post for later…