When I was younger I spent years barely progressing with gaining muscle because all I did was just 'move'.
I focused only on moving the weight or my body weight.
NOT on contracting a muscle powerfully which then causes the movement – muscle centric exercise.
On top of that I would be on the phone, externally focused on others and overall felt deflated in the short and long term due to slow, minimal results.
Those results shifted dramatically for the better both physiologically and psychologically when my mindful intent and focus shifted.
Now, I Put the phone away and on silent…
..train in my own space and time focusing internally on my body and the one specific muscle I am trying to train. I do this from beginning to end.
That's a form of meditation, holding a single focus in ones mind for an extended period of time….
…It just so happens the single focus is on the body and how it feels to violently contract a muscle correctly though a range of motion.
Using the body to master the mind.
I see this time as precious, a time to be selfish and focus only on me and my body.
Some feedback from clients with regards to TRX workouts as a meditation…
"…It forced me to slow down and do a bit of a body scan (like you would in most mindfulness meditation practices). It helped me bring awareness to both my breath and the muscle I was going to attack. When I do this, the world around me almost fades away. I used to listen to music that would amp me up when I work out, but now, I find I don't need it. "
"…making it more intentional in my own space, podcast on, controlling every movement…. wow what a difference…. love it bud."
Can you relate?
Photo: East Coast of Mexico 2019
Stay safe stay healthy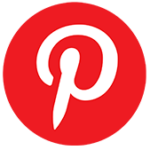 Pin this post for later…