Use TRX Zottman Curls for arm width PLUS strength…
The palm down curls are greatly over shadowed by the standard palm up curls.
Often because of time or exercise priority (we all love to target the mirror flex biceps-brachii muscle first).
Lot's of requests on TRX exercises for arms, this one mixes it up from the 100's of curl variations.
(Key points below vid)
THREE KEY TECHNIQUE POINTS BELOW!
Palm down curls target the brachialis (sits deep behind the biceps).
Developing this pushes the bicep and tricep muscles away from each other, giving the arm thickness.
TRX Zottman Curls allow targeting of both muscles in one move, forcing extra blood 'the pump' into the arm area.
Great if you're short on time or to finish an arm routine with.
EXTRA HARD SQUEEZE
At the top of the bicep curl squeeze the bicep super hard and slightly rotate your pinky upwards as do you (bicep peak) before rotating the wrists into the downward (eccentric) phase.
CONTRACT THE TRICEP
On the downward phase at the very bottom contract the tricep hard and then rotate the wrist to curl back up.
Contracting the tricep means the bicep will be fully lengthened when the curl is initiated.
(If you think this looses tension on the bicep? Refer to my post 2 back for an explanation)
SUPER SLOW DOWNARD (ECCENTRIC)
On the downward phase (palms down) use a very slow tempo 4-5 seconds.
On the upwards phase (concentric) use a 1 sec explode up with hard contraction.
Next post: Body fat% comparison of now and the last time I did a cut (San Juan Del Sur, Nicaragua Aug 2019) explaining the 3 simple things I do to cut, with regards to nutrition, wherever I am living in the world.
TRX'ing on the tygermat.us I've started jotting my feet positioning numbers thanks to markings on the mat.
Officially first degree volume and intensity nerd.
Stay safe, stay healthy
TRX'ing in: 🌍 London
By the way…
Do you want the ability to achieve your fitness goals with just a TRX Suspension Trainer or Resistance Band?
So did I…
That's why I developed the Fitness Freedom TRX and Band Workout Programs, check them out here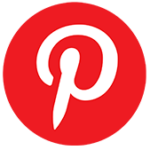 Pin this post for later…