When things feel overwhelming or off track, I ask myself – "do I have the 3 biggest levers in my life optimised?…"
1. Sleep
2. Stress
3. Gut health
If we pull the right levers, our entire life will change with just a few little tweaks.
Having these 3 levers nailed makes everything else fall into place…
TRX / Band workouts
following meal plans
having the energy or 2
… all becomes easier.
I've seen it and experienced it 10x over now.
Not everything has to be perfect from one day to the other…
But making the required adjustments to those 3 levers can boost our results and energy.
It's the first thing I do with clients.
Overwhelmed? Off track?…
"Do I have the 3 biggest levers in my life optimised?"
99% of the time, this is where the underlying problem is.
Here's to your fitness freedom!
Adam, TRX Traveller
P.s
As a current BONUS – each of my TRX & Resistance Band Programs comes with the:
"Lean, Muscular, & Energised For Life Nutrition & Supplements Blueprint"
Where I walk you through the above in detail. Along with how to follow the 'Evergreen Nutrition Framework'.
Showing you how to eat before, during, and after your workouts to transform your body and sustain it… Easily, and without restriction.
This bonus may be gone tomorrow or at any time, so take action now💪 >> https://fitnessfreedomathletes.com/trx-programs/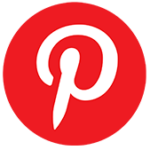 Pin this post for later…