One reason. Muscle-centric exercise instead of movement-centric exercise❌.
It's easy to simply press up and down.
However, when we incorporate the isolated intent technique to place all the load on the chest muscles…
..along with focusing on the mindful muscle-connection. Things get HARD!
Try the technique for yourself:
Constantly push your hands together against the floor nonstop when rising up and down. This never stops.
The bottom
Pause at the bottom for 1 second, don't bounce.
Push hands together extra hard to rise.
The Top
Pause at the top and squeeze the chest muscles super hard for 2 seconds by pushing hands together and trying to make elbows meet in the middle.
Locking out
Don't lock-out arms at the top.
This takes the tension and load off the chest muscles and transfers it through the joints.
Why is it harder?
Using muscle-centric technique stops the load from being shared across multiple muscles.
A main function of the chest muscles is to bring the arms across the body…
..by pushing the hands constantly inwards we remove the load from the front shoulder muscles and triceps and keep the chest muscles under constant tension.
Progress better and further
It's muscle-centric technique teaching that lays the foundation for all of my TRX and Resistance Band Workout Programs.
Learn how to exercise smarter before harder…
Take THE QUIZ and find the right Program for your specific fitness goal and transform your body anywhere
Gain Fitness Freedom!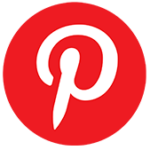 Pin this post for later…