We're not just doing movement exercise here. We're performing muscle-centric exercise… squeezing the shoulder muscles from start to finish as hard as possible maintaining constant tension, causing movement via contraction…
We're searching for and playing in the BURN🔥.
KEY TECHNIQUE
🎥 0:13 PUSH UP AND OUT
Pushing straight up and locking the elbows out takes tension off the shoulder muscles, as it transfers it through the shoulder joint.
We don't want the shoulder muscles to have any rest. Push out while pushing up and don't lock the elbows out. Maintain constant tension.
🎥 0:21 SQUEEZE AND CONTRACT
Before initiating the movement, squeeze the shoulder muscles hard. Then begin the exercise range of motion.
Maintain this squeeze for the entire set.
Don't stop squeezing until absolutely fatigued. THIS IS KEY!
KEY SETUP
💪 PRESSING POSITION
Keep hands slightly in front of face.
Lock the body in stone, isolate the shoulder muscle and maintain this position up/out and down/in.
💪 SHOULDER POSITION
Pull the shoulders back and down. Maintain throughout.
Breath in and out through the nose only.
Wining squeeze face here 👺🏅
Stay safe stay healthy
💪 #trxtraveller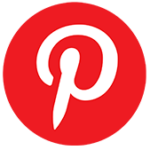 Pin this post for later…