For a long time, I kept it simple with TRX Curls…
Focusing first on mastering my mind-muscle connection (that powerful squeeze!) with controlled, isolated, and slow technique…
When I was ready to step it up…
I then practiced these 3 technique points relentlessly. It helped get these little arms popping and progressing further.
In my opinion, stepping stones are the best way to progress.
For consistency and to prevent plateaus…
Get the foundations habitual first.
Otherwise, we can overload the mind trying to focus on too much at once in each rep.
Let's dive in… (technique points below video)
TECHNIQUE POINT 1
Contract the triceps at the bottom of the rep to lengthen the biceps…
A bigger range of motion and maintaining the tension upon the bicep rather than hanging.
TECHNIQUE POINT 2
Twist the pinky upwards at the top and the thumb downwards.
Give this a whirl outside of workouts in front of the bathroom mirror, bicep flexing…
Twist the pinky inwards, feel that extra squeeze and see that peak bicep pop.
Then take that into each rep, and BOOM!
TECHNIQUE POINT 3
Keep wrists slightly bent back or solid and straight.
A little attention to detail but it can help prevent the forearm muscles from taking some of the load.
Isolating the bicep to take all the load is our goal.
Let me know in the comments if you're currently incorporating any of these technique points.
Let's get to it! 💪
P.S
These are the same technique principle depths we go into within the advanced TRX Fitness Freedom Programs:
The Ultimate TRX Physique Sculptor Program
&
The TRX Full Body Athlete Program.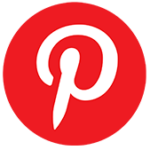 Pin this post for later…