Applying muscle-centric suspension training technique changed my life.
This is PART 3, of a 3 part series. Checkout:
Let's get straight into the 16 best starting TRX exercises guide with video technique – PART: 3 – Arms & Core…
The Best TRX Triceps Exercises
I work my triceps so much as secondary muscles when doing other TRX exercises that these are just a great little bonus.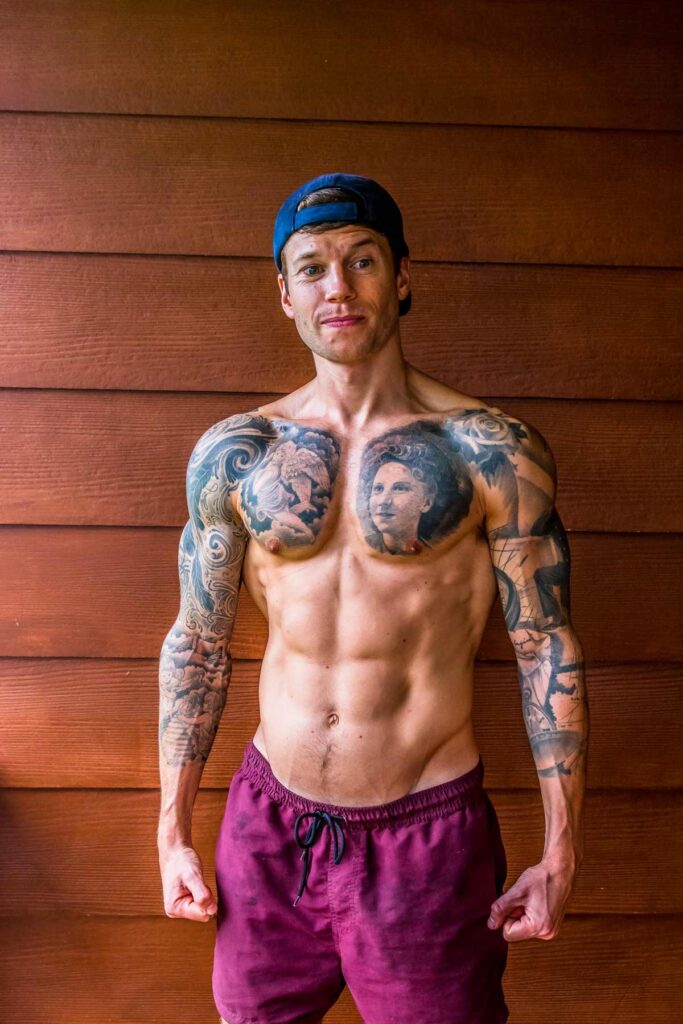 11. TRX Tricep Skull Crushers
How to perform TRX TRICEPS SKULL CRUSHERS arms Exercise | Correct Technique
I love the secondary muscle and core stability incorporation on these. Again, a ton of bang for your buck.
12. TRX Triceps Extension
How to perform a TRX TRICEPS EXTENSION arms exercise | Correct technique
If the TRX Skull Crusher focuses on the pop of the upper tricep muscle, then these focus on the length. Pair the two together and you'll get some serious under-arm armour.
The Best TRX Biceps Exercises
Higher time under tension and a constant different stability angle every time I train my biceps with a TRX. Mean my biceps struggle to adapt and thus are constantly challenged to grow.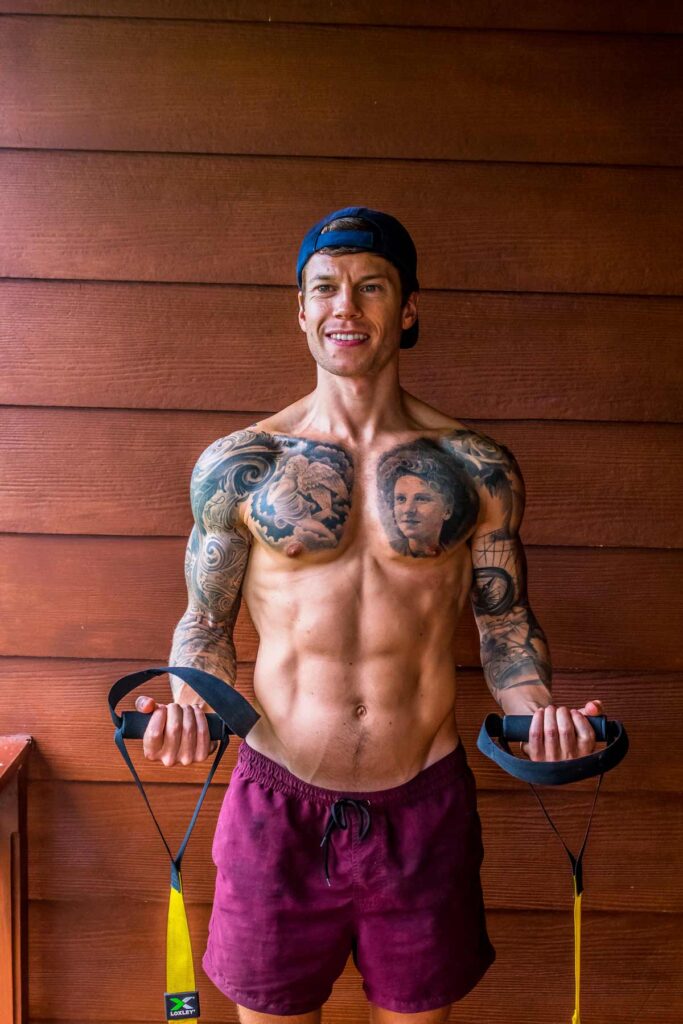 13. TRX Bicep Curl
How to perform TRX BICEP CURLS arms Exercise | Correct technique
The time under tension I feel when doing these is greater than anything I've felt from dumbbells.
14. TRX Biceps Hammer Curl
How to perform TRX BICEPS HAMMER CURL arms exercise | Correct technique
Mix them in with TRX Bicep Curls to target the secondary head of the bicep. Width and length ticked.
The Best TRX Abs Exercises
I find I don't need to do many TRX abs exercises because they're constantly worked in 90% of all TRX exercises through stabilisation. But when I do, these two are king.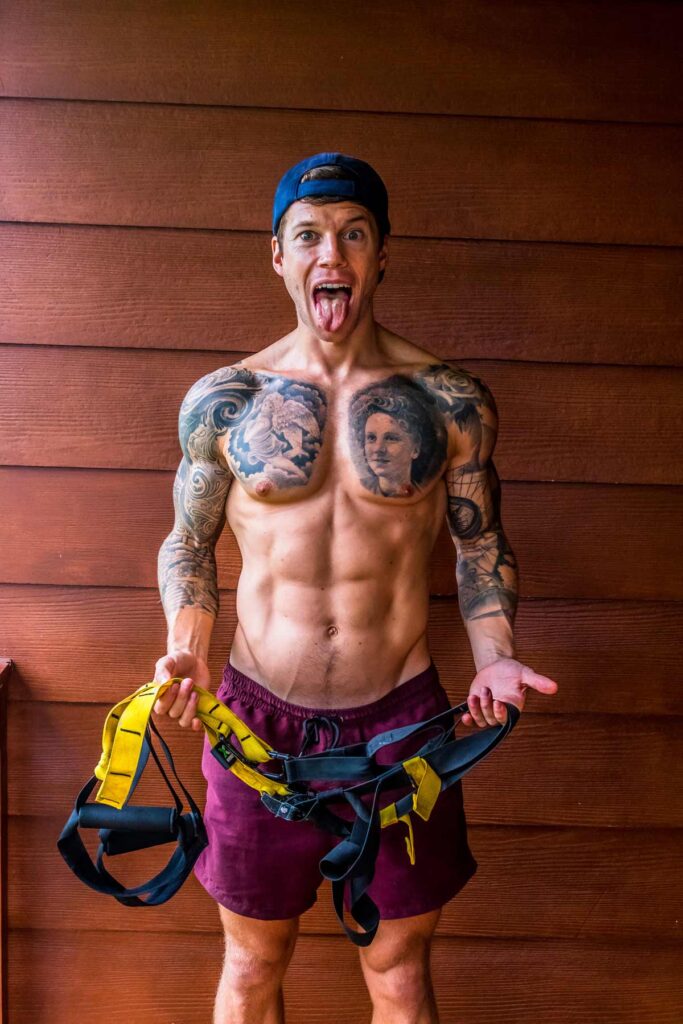 15. TRX Abs Bicycle Kicks
How to perform TRX ABS BICYCLE KICKS exercise | Correct technique
Whenever I'm wanting to get those abs popping I get on my TRX bike.
16. TRX Abs Crunch
How to perform a TRX ABS CRUNCH stomach exercise | Correct techniquee
…and whenever I'm wanting to build some insane stability and strength in my core, I crunch.
Finding the right TRX Suspension Trainer Program for your fitness goals
I have a variety of TRX Workout Programs here for specific fitness goals so you can transform your body anywhere!
Whether you're like me and want a way to stay fit at home and on the road whilst travelling.
Or perhaps you're looking for something to use at home as other life commitments don't always allow you to use a gym.
Either way, I highly recommend giving TRX suspension training a go with muscle-centric technique.
I understand it can be daunting at first but stick with it…
I assure you once you get to know it you'll see huge benefits and never look back.
Additional reading
I wrote a post on the phycological benefits of using a TRX for fitness and on the physiological benefits of using a TRX for fitness.
What's your go to suspension trainer routine?
Let me know in the comments.
Here's to your Fitness Freedom
Adam, TRX Traveller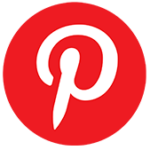 Pin this post for later…