Applying muscle-centric suspension training technique changed my life.
It's allowed me to build muscle and develop areas of functional fitness anywhere.
In this 3 part series, I'll teach you the effective TRX exercise technique for the 16 best TRX exercises and how to execute them properly for maximum results.
Let's get straight into PART 1: Chest, Shoulders, & Back…
The Best TRX Chest Exercises
Probably a man's favourite muscle and certainly mine. Ever since I saw Arnie's famous side pectoral pose with a balloon-like chest I told myself, "I got to get me one of those!"
The time under tension and stretch you can achieve with TRX chest exercises works the muscle fibres to a fantastic point of failure.

I'm not quite at Arnie's size but they are big enough to tattoo my gran's face on, she'd be happy.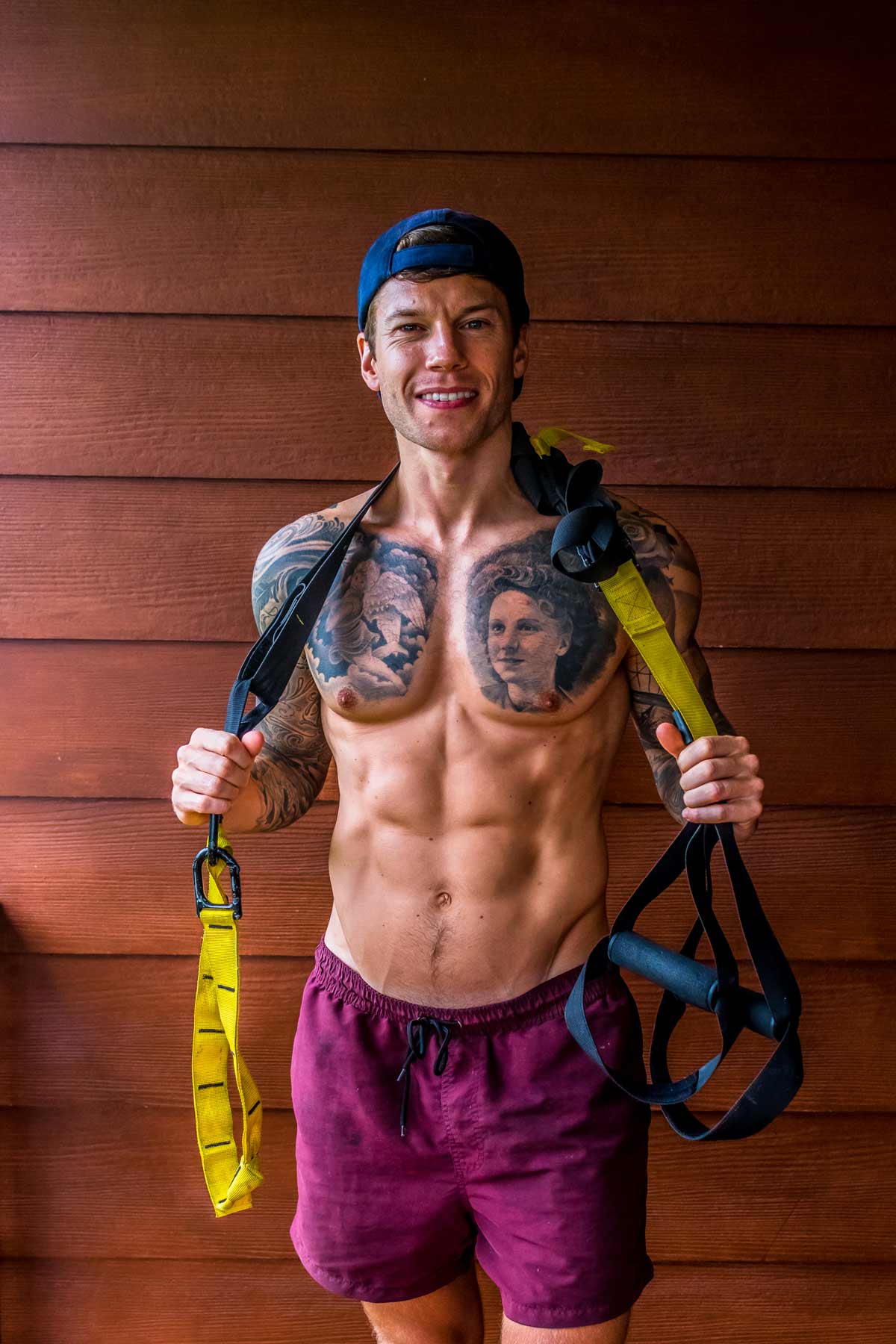 1. TRX Chest Press
How to perform a TRX CHEST PRESS EXERCISE Correct technique
The main TRX exercise with a lot of bang for your buck, incorporating many secondary and stabilising muscles.
2. TRX Chest Flys
How to perform TRX CHEST FLYS exercise | Correct Technique
I don't think there's an exercise that stretches the pectoral muscles as mush as TRX Flys. More stretch means more growth and better functional fitness. Now we're talking!
The Best TRX Shoulder & Back Exercises
The constant stabilising needed when doing TRX back training develops multiple areas. I've noticed breadth and thickness within the muscles.
Another huge secondary muscle incorporation with most TRX exercises are the shoulders. Since I ditched the weights for the TRX my rotator cuffs don't click any more and my stability and shoulder girdle strength is the best it's been.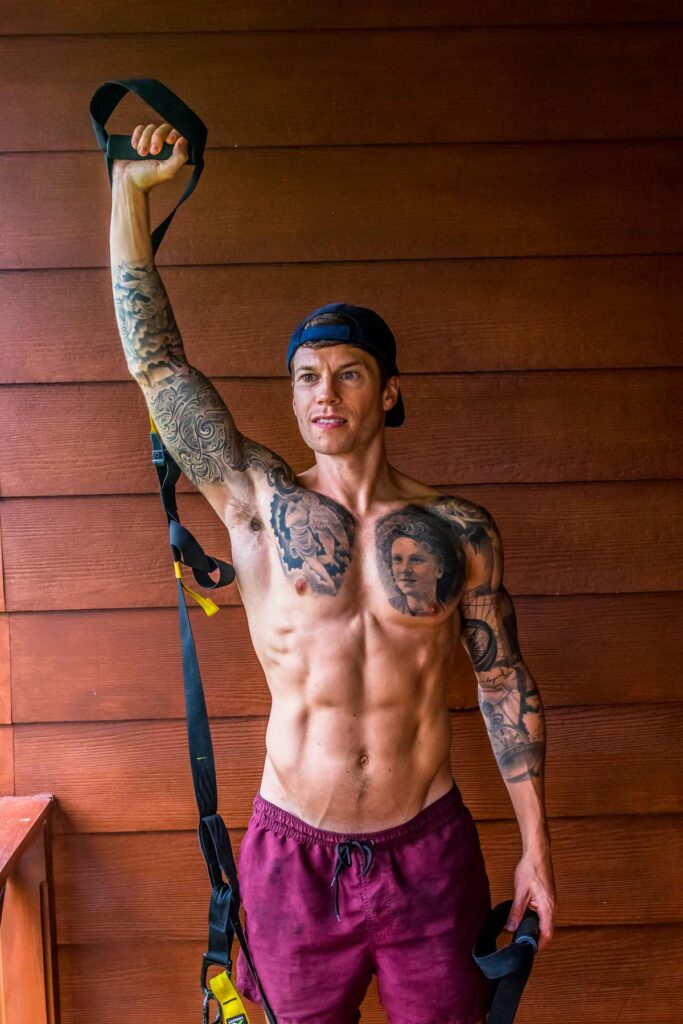 3. TRX Back Pull
How to perform a TRX BACK PULL exercise | Correct technique
It's all about slow controlled technique to get the most out of TRX Back Pulls. I always focus on a large squeeze at the top of the contraction to really work the muscle.
4. TRX Y's (Shoulder & Back)
How to perform TRX Y'S back exercise | Correct technique
A little tricky to get the technique down correctly with the TRX Y's but once it's nailed they incorporate a huge amount of secondary muscles along with the primary middle and rear deltoids. Back muscles and core stabilisers also take a blasting. Now give me a Y!
5. TRX T's (Shoulder & Back)
How to perform TRX T'S shoulder & back exercise | Correct technique
Second behind the TRX Y's, these really target the medial deltoid and traps. A great variation to work into a shoulder routine or go back to back with the Y's for a serious deltoid burn.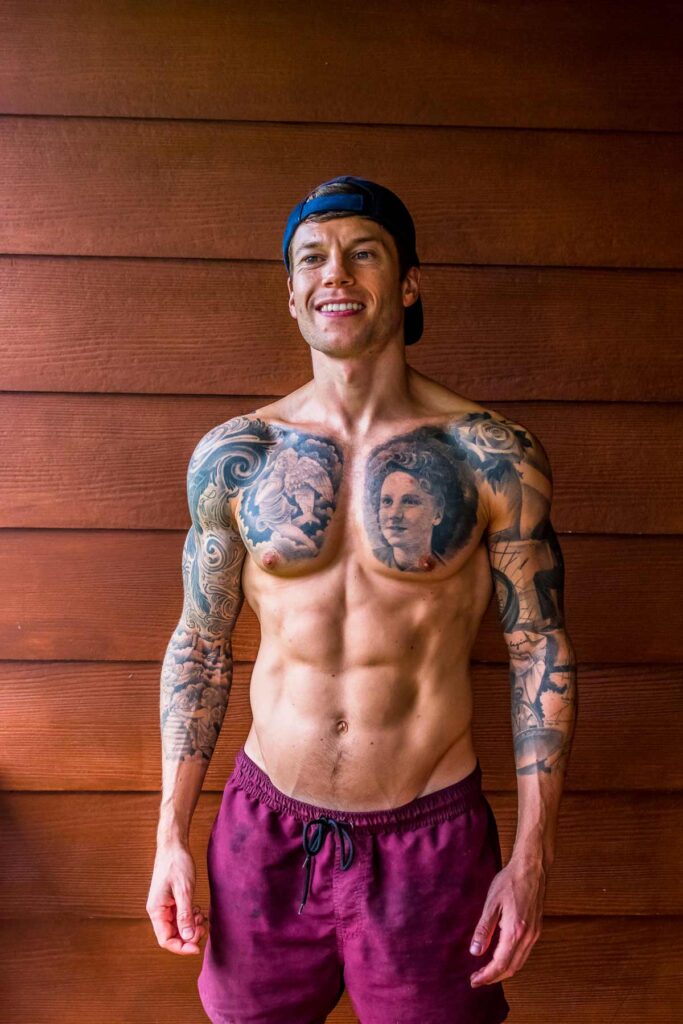 Finding the right TRX Program for your fitness goals
I have a variety of TRX Workout Programs here for specific fitness goals so you can transform your body anywhere!
Whether you're like me and want a way to stay fit at home and on the road whilst travelling.
Or perhaps you're looking for something to use at home as other life commitments don't always allow you to use a gym.
Either way, I highly recommend giving TRX suspension training a go with muscle-centric technique.
I understand it can be daunting at first but stick with it…
I assure you once you get to know it you'll see huge benefits and never look back.
Additional reading
I wrote a post on the phycological benefits of using a TRX for fitness and on the physiological benefits of using a TRX for fitness.
What's your go to suspension trainer routine?
Let me know in the comments.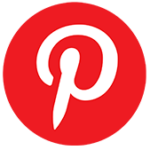 Pin this post for later…