Focusing on time under tension when performing TRX shoulder and back exercises is key
Shoulders are a funny muscle. It's not as easy to fully lengthen and shorten them like it is the pectorals, quads or back muscles.
However, they can be greatly developed by maintaining time under tension on each shoulder head.
When performing TRX shoulder exercises don't loose tension on the muscle by going too far down or locking out too much.
Instead focus on more of a constant back and forward pump (refer to the workout video at the end for a detailed explanation).
Progression and development
I get great development and progression utilising just a TRX suspension trainer, because I focus on one specific technique.
And mind-muscle connection principles…
All of which I cover in the below videos, let"s get into The 4 best TRX shoulder and back exercises.
1. TRX High Row
Try the TRX High Row exercise to develop your upper back
Two simple but effective TRX back exercises are the high and low row (or TRX Pulls). In this video we look at the high row and it's benefits along with correct technique.
2. TRX Low Row
Develop the V-shape back look with TRX Low Rows
There's two simple but effective TRX row variations that I love, the high row and the low row. In this vid I talk through the low row benefits and how to execute it correctly.
3. TRX T's
TRX exercise for shoulders (correct technique TRX T's)
Second behind the TRX Y's these really target the medial deltoid and traps. A great variation to work into a shoulder routine or go back to back with the Y's for a serious deltoid burn.
4. TRX Y Shape
TRX exercise for back and shoulders (correct technique)
A little tricky to get the technique down correctly with the TRX 'Y's' but once it's nailed they incorporate a huge amount of secondary muscles along with the primary middle and rear deltoids. Back muscles and core stabilisers also take a blasting. Now give me a Y!
BONUS: Here's a full shoulder routine utilising some of the exercises
Here's 3 TRX exercises you can do at home (or anywhere!) to achieve boulder shoulders. The key to 4D shoulder development that looks great from all angles is growing the middle and rear deltoid and that's exactly what we'll focus on here.
Know any others?
Know any TRX exercises you think I should add to The 5 best TRX shoulder and back exercises guide with video technique?
Let me know in the comments below.
I highly recommend giving TRX a go. I understand it can be daunting at first but stick with it.
I assure you once you get to know it you'll see huge benefits and never look back. I have a variety of workout videos and key technique principles on my YouTube channel here.
---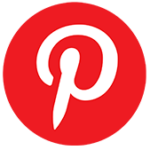 Pin this post for later…