Our goal in a diet (an approach to lose fat) is to Preserve our hard-earned lean muscle mass whilst shredding fat and improving insulin sensitivity.
The best way to accomplish this is to reduce carbohydrates and optimise your calorie intake so it's either at maintenance level or below. This will accomplish fast loss faster.
However, when you begin a diet approach like this, your body will still be looking for carbs as energy. Since it can't produce glucose from fat, it will turn to break down protein in an effort to get that primary glucose energy source.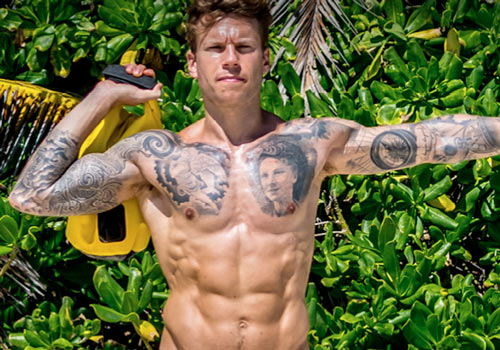 We can teach and force the body to switch to using fats for energy!
So, we want to teach and force the body to switch to using fats as a primary energy source as quickly as possible.
This means consuming high amounts of fat and low amounts of carbs carbs (except the ones naturally present in vegetables) to cause a shift where the body increases enzymes for fat metabolism.
This means more muscle saved, and more fats burned and greater.
The quicker we can get the body using fat as its primary energy source the better Reducing your carb in take right down and increasing your fats, will:
Prime your body to use fat for fuel
Boost the metabolism of those fats by reducing inflammation and acidity in the body
Improving the rate at which we burn fat – HIIT
We can improve the rate at which we lose fat by adding in 1 or 2 short HIIT workouts a week alongside The TRX Suspension Training or Resistance Band Workout Program we are following.
They HIIT workouts should be done at the opposite end of the day to when our normal workout is.
For example, if you do a TRX workout in the morning, then you would do a short HIIT workout in the evening.
They are incorporated for 3 reasons:
1. Spiking metabolism and fat burning hormones
In a calorie deficit, metabolism slows down. Intense workouts like out TRX workouts and HIIT workouts help to improve this.
To put it simply, the more times you can spike metabolism-increasing hormones from workouts, the more fat you'll burn.
2. Improve Mitochondria in cells
There are two basic things that getting lean requires no matter where you start. Most people focus on just a calorie deficit, and although that isn't necessarily wrong, it's not the first place to start for long-term effectiveness.
Caloric deficits can work, but there are a lot of factors that influence what fuel the body prefers at rest (fat or carb), and how well it burns fat during exercise and at rest.
The two important aspects of fat loss and health are Mitochondrial health AND Aerobic Fitness and CO2 tolerance.
Working on improving these will improve the efficiency of the mitochondria at burning more fat during exercise and at rest. This type of training must be consistent and done over extended periods of time to really see a benefit.
3. Long cardio = lose muscle
When in a calorie deficit we aren't looking to build lean muscle. We can't. The body does not have the energy, from calories, to improve (grow lean muscle). We seek to hold onto the lean muscle we have and get the body to burn fat.
If our workouts are too long, such as long cardio sessions, the body will also turn to break down muscle into sugars. This is not what we want.
Why it's good to 'get fit' with HIIT to burn lots of fat
Don't look at the HIIT workouts as 'calorie burning workouts', look at them as GETTING FITTER WORKOUTS.
The fitter we are, the higher our metabolism and the easier fat burning is. Trust me on this.
I've tried to lose weight whilst being unfit and doing very little HIIT to increase my fitness = It took a long time and I lost muscle mass.
Compared to when I've gone into a diet already fit and aimed to get even fitter with HIIT workouts. The fat melted off me and I maintained a high amount of muscle.
We should always strive to be cardiovascular fit (aerobic workouts = general: running, cycling, swimming etc) when not dieting alongside our workouts.
We then aim to improve that fitness via HIIT (anaerobic workouts) when we are dieting.
Don't over stress the body when in a diet trying to lose fat
This applies to a diet that is longer than 2 weeks: Regardless of the workout Program you are on and how many days it requires you to workout. I would recommend working out only 2 days in a row max, and then take a rest day.
We don't want to over stress the body.
During a diet, the body is in a state of starvation. If we push it too hard, we can cause damage in the form of affecting hormone production, sleep, anxiety, mood and a large decrease in motivation and a higher likelihood of giving up.
We want to gently trick the body, keep it happy and chugging along burning fat. If it over stresses it will go into panic mode.
The first thing it does in panic mode is break down protein (muscle mass) for energy instead of fat. This is the main thing we want to avoid.
Work through your Workout Program as it is laid out but take a rest day every two days. We don't change the workout plan at all except for that rest day.
You may find that 2-3 weeks into the diet your energy levels are low and you simply can't hit the desired rep numbers anymore. That's fine and it is to be expected.
It will come back in the reverse diet stage. What I suggest when you reach this point is to remain on that week of the Workout Program and keep repeating it until you begin the reverse diet, your energy levels return and you start hitting the rep numbers again.
Remember – We CANNOT build lean muscle when…
..in a calorie deficit! Our only goal is to maintain the muscle we have by maintaining the level of intensity of our workouts as best as possible.
If you're interested in following a structured nutrition course that can guide you on how to shed as much fat as you want, then my 2, 4, Or 8 Week Fat Loss Nutrition Accelerator is for you.
It's the same framework I use over and over again to get photoshoot and holiday ripped.
Here's to your Fitness Freedom!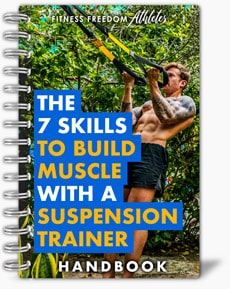 Get Your FREE Copy Of My '7 Skills To TRX Better Handbook'!
Just click the button and tell me your best inbox to send it:
Pin this post for later…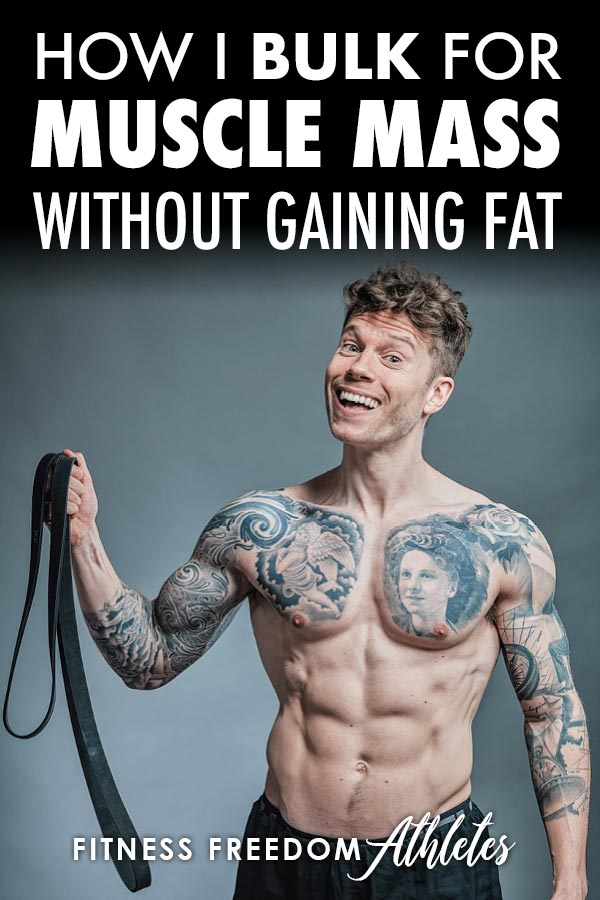 Adam
Pin this post for later…